Fishing is a fun water activity for people of all walks of life.
No wonder there are more and more people getting into this sport. It is a worthwhile way to spend your time and bask in the beauty of nature all around you.
If you want to add a unique experience to your fishing trip, bowfishing is a must-try. The thrill and enjoyment of hunting for fish with the best bowfishing reels will surely make this a one-of-a-kind experience that you can easily get hooked on!
But the question is, how do you choose the best reel to buy? There are various brands and types of reels out there, and you want to make sure you get only the best.
This is why we have done the research for you to make it quicker and more convenient for you to choose the right bowfishing reel to purchase that will guarantee a great catch. Have a look at our buying guide and a list of our highly recommended items worth your money.
Let's get started and dive deeper into these great products and what they have to offer.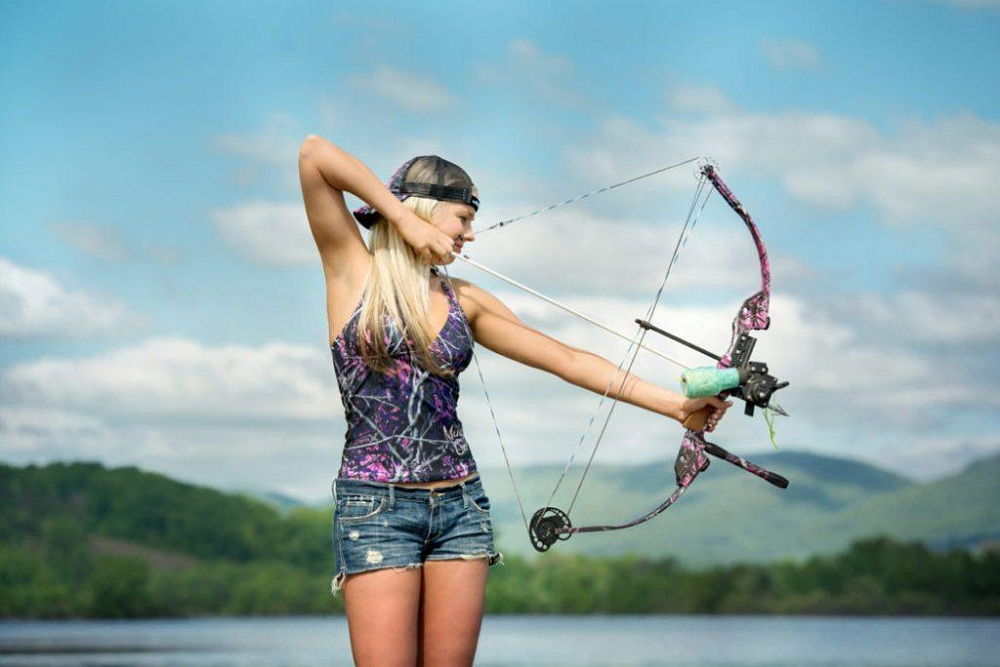 Quick Comparison: Top Bowfishing Reels
**Below, you'll find our more detailed reviews, but you can also click the links above to see current prices or read customer reviews on Amazon.
Best Bowfishing Reels – 7 Amazing Products to Choose From
When it comes to performance and reliability, the AMS Retriever Pro can't be beat. We like its brilliant design that ensures you an excellent catch each time. There is no need to mess around any button before you shoot it out. This is a major benefit you can expect from this product since it makes things much easier for the average bow fisher.
Another thing to note about this bowfishing reel is the line. You don't have to hand-wind any spool, thanks to the line stacked nicely into the bottle. Once you shoot, this causes the line to fly out smoothly right out of the reel – fast and on-point! Just a simple pull of the trigger and a turn of the handle lets you retrieve the arrow efficiently.
Overall, we like how convenient and easy it is to use this reel. It is just a bit pricey, which can be a limiting factor for some people. But for the price you pay and the quality you get from this item, you can never go wrong. It is definitely an outstanding brand of bowfishing reel that you need in your fishing gear closet!
---
If your budget is a little tight, a good option for you is the Zebco bowfishing reel. It is a sturdy and well-made reel that comes in a durable material, which makes it last for a long time. If you are a beginner in bowfishing, or you are simply in need of a backup reel this product is a great choice to have.
What we like about this product is that it does hold up quite well in comparison with cheaper ones made of plastic for the internal components. It is amazing how for the price you pay for this item, you can get a decent quality that is worth every dollar.
Just keep in mind that this reel will require a bit of a learning curve for you to make the most out of it. You need to get yourself well-versed first with what it does, how to manipulate it, so you will not end up using it the wrong way. Some practice will surely help you get a nice, big catch using this practical, budget-friendly bowfishing reel.
---
If you are left-handed or right-handed, this bowfishing reel should make it easy for you to work with. The Muzzy bowfishing reel is a spin-cast style equipped with a mounting system for greater efficiency. Retrieving your catch is quick and simple, thanks to this reel's reversible design.
Are you new to bowfishing? The Muzzy Pro Spin makes it easy to learn the ropes. There is a switch activation feature that lets you lock the reel into the shooting mode. It also gives you a visual cue that you can already shoot the reel and start fishing. With pre-spooled line at 150 pounds and 150 feet long, this reel is ready to go right out of the box.
There is no doubt that this reel has all the cool features every avid fisher would love. Just be sure to check the instructions first and get yourself more familiar with how to work with all the moving pieces. This is an innovative reel that gets things done but it would not hurt to check out the directions for use to maximize your benefits of using this product.
---
Accuracy and efficiency are two of the top selling points of the AMS Tournament Series bowfishing reel. We are thoroughly impressed with the high gear ratio of this reel, which is at 4.3:1. With enhanced leverage and top speed, it is impossible to miss that great catch with this powerful bulked-up reel.
This product comes with everything you need in a high-performance bowfishing reel. It includes a trigger guard, safety slide kit, mounting hardware, instruction manual, 25 yards of high-visibility line, and so much more. The Retriever Pro is fully-equipped and ready to use right out of the package.
For the most part, this reel does the job – and in flying colors! Just take note of the fact that the bottles are just a smidge too small for all the 25 yards. You can always just cut off about 5 yards to make it easy for you to retrieve or get yourself a larger bottle, so this is not a problem at all.
---
When you are just starting out with bowfishing, or you want a fuss-free reel to add to your fishing arsenal, the Fin-Finder drum reel is a smart option to consider. This reel has a straightforward, simple design, making it quite easy to use even for a beginner in bowfishing. Plus, it is sturdy, so it should last for a long time.
The reel is made of premium-quality aluminum, which guarantees its long lifespan with proper care. The unit attaches efficiently to a stabilizer bushing, and it is ready to use. As a great bonus, there is a bowfishing line included with a considerable length of 80 feet.
We are very well pleased with the performance and design of this reel. One small thing we would change, though, is the line retainer's build. In our opinion, thick, plastic material is a much better option to make it even faster to reel the line in. Other than that, everything else seems to work out fine with this reel.
---
When it comes to bowfishing, you want to make sure that you have just the right tools you need to ensure a positive experience. This is why we like the Cajun Spin Doctor, which boasts of a fast and efficient flight line at 150 pounds. It comes pre-spooled and the reel has a single side handle that eliminates tangling.
Another thing we are impressed about this product is the long hood and larger hole design. These awesome features make it quick and easy to feed the line, so you can save your precious time and energy. There are two pickup pins both made of high-quality metal for optimum durability.
Talk about durability! We are very well pleased with the build and materials used for this reel. They do last for a long time, unlike those cheaper reels. While this reel does not have the bells and whistles more expensive ones have, you can expect to get the best value for your money from this high-performance reel.
---
The most striking feature that we love about the M1-X is the impressive ergonomics. This is sure to last for a long time unlike those that fall apart after using them for just one time. There is a large line guide to make it easy for you to feed the line. As a nice touch to this reel, it makes it quick for you to recover the line. And yes, it's reversible, too!
There are 150 feet of monkey wire that comes pre-spooled in the reel, which is a great value. The reel shoe is stainless steel, and there are two pick-up pins that add to the convenience of working with this reel.
One thing to note with this product is that there is a slight difference in the color. It is not a big deal at all, though, because performance-wise, this reel lives up to its claims. The M1-X gets the job done, which makes bowfishing a rewarding and enjoyable experience.
---
Guide to Buying the Best Bowfishing Reels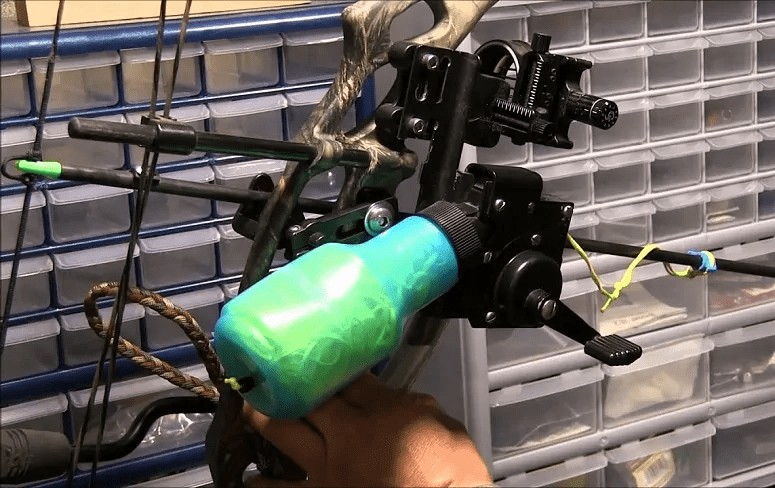 So do you think you are ready to start bowfishing?
Great! This means you are all set to experience the thrill and excitement that this water activity has to offer. But before you get out there, be sure you have the right bowfishing reel to use. There are nuances in every reel sold in the market, and you need to check if all the essential features are included to guarantee the finest fishing experience you want.
Here are among the important features you need to look for in the best bowfishing reel to buy.
1. Determine the type of reel that works for you best.
Reels come in different styles, each offering unique features and actions. There are also limitations and benefits to each reel style, so you need to be aware of these to help you make an informed decision.
For instance, a spin cast reel is the most basic and simplest style you can find. We recommend this style of reel to newbies to bowfishing, which may be easier to work with for beginners as compared to pre-round ones. If you prefer an easy and fast reel, a spin cast reel is a no-brainer to deal with, just like your traditional fishing reel.
A pre-round reel may seem to be more efficient but it is not exactly durable. Once you have released the line prior to shooting, all you have left is your line flying right out of the spool. But one thing we like about it is how quick and easy it is to shoot and reel in.
If you prefer a cheaper reel that still gets the job done, we recommend the drum reel. With this reel, you need to wrap the line manually around the spool. Once you have released the arrow, this will send the line flying from its holder. To retrieve, simply rewind the reel – as easy as that!
The drum reel is perfect for beginners in bowfishing, as well as for those on a tight budget. But we have to admit that it can be a bit frustrating to deal with when you're attempting to hit a fast target. And yes, you'll need to hand-retrieve that line each time you miss your shot.
As for the retriever reel, this is a popular choice of those who are keen on catching a bigger game fish. Experienced and pro bow fishers also prefer a retriever reel because of its accuracy, precision, and unparalleled durability.
This up-and-coming reel model is suitable for bowfishing experts. It comes with a bottle that stores the line and allows it to fly out without kinks and tangles. Sure, it is more efficient to use but it isn't the fastest. With a thick and hefty bowline, this takes a toll on the speed. The retriever reel is also pricier than the other reel styles, which can be a major factor for those who are on a budget.
2. Sturdiness and Build
This is a non-negotiable feature you need to look for in a great quality bowfishing reel. Keep in mind that this sport requires you to deal with various outdoor elements. So it is imperative that your reel can handle the changing weather and rough conditions. A reel made of heavy-duty metal adds to its sturdiness.
You want to make sure that the line is equally tough. It should be able to hold up quite well no matter how heavy your target may be. The last thing you want to deal with is a broken reel or line, which pretty much puts a damper on your fishing adventure.
3. Convenience
You need to buy a reel that is suitable to your level of expertise. Some reel types are more complex than others, so you need to make sure you buy one that really suits your ability. For instance, beginners can do better with a spincast reel or a drum reel while pros would rather use a retriever reel.
Consider the features offered by each type of reel to determine which one suits you best. When it comes to shooting, retrieving, rewinding, and tangling the line and reel, there are different techniques to apply to achieve desirable results. As the reel design impacts these actions, you need to choose carefully the right one for your specific concerns.
---
Bowfishing Reels: Frequently Asked Questions
What does the gear ratio mean and why does it matter?
Let's get a bit technical for a second. Basically, the gear ratio refers to how fast your reel works to pick the line up. The most common and preferred ratio by the average angler is 4.3:1. What this means is that the spool can rotate 4.3 times per single rotation of the handle. Seasoned and pro bow fishers may choose a higher ratio that adds to the efficiency of using the reel.
What is the best type of reel should I buy?
The best bowfishing reels depend on your own preference and expertise level. There are different styles sold in the market and each of these has its unique features. For instance, those who prefer to use a reel similar to a traditional one may opt for the spin cast reel. It is a bit faster than the average reel, and it is easier to reel it back in. You also have a higher chance of hitting the target on the get-go and get yourself another chance in case you miss.
As for a drum reel, it is effortless to set up. Simply attach the reel to your bow manually by using tape, or you may thread it right into your stabilizer holes. We recommend this type if you are a little tight on cash since it is relatively cheaper than the other reel styles.
But if you want a reel that's very light and more convenient to use, the retriever reel is for you. It is the perfect choice for advanced fishers and hunters who can hold their bows for several hours. What's great about the retriever reel is the thick line that lets you fight your fish upon hitting it.
Unlike the other reels, you will need to retrieve your line by using a crank. This is a different system than what the other types require you to do, which also helps prolong the lifespan of your line.
What is the best way to attach the reel to the bow?
This largely depends on the reel style you are using. Fortunately, you can find the exact techniques on how to attach the reel by checking the instructions in the package. Make sure that the mounting position is comfortable and efficient for you as you hold the trigger. This adds to the ease and convenience of getting the reel and bow all setup.
In some cases, there are screws you need to deal with before you can mount the reel to the crossbow. Well, this is with the exception of a spin cast reel, though. With this reel style, you will have to buy a reel seat that matches the reel. Then, you will have to hook this up to your bow.
Aside from the reel, what else do I need to get started with bowfishing?
Bowfishing is a challenging and action-packed activity. To make the most out of your fishing experience and get your prized catch, you need to have all the important bowfishing gears to get started. In addition to the reel, you need to get yourself a sturdy and reliable bow that can offer a maximum of 30 pounds of total draw weight (or higher) once you have paired it off with your bowfishing arrow.
It is also essential to purchase a complete set of accessories for bowfishing. These items include points or tips, lights, fishing line, and arrow. Before you leave home and head over to your fishing expedition, you should pack these accessories up that will increase your chances of a worthwhile bowfishing experience.
Final Thoughts
Bowfishing is without a doubt a thrilling and popular water activity for beginners and pros alike.
But it can be a tough experience unless you have the best gear with you. The best bowfishing reels, for instance, is just as important as the line since you can never have one without the other.
With a wide array of reel types and features sold in the market, choosing just one can be an overwhelming and confusing ordeal. The last thing you want is to make that mistake of buying the wrong item that cannot guarantee you of the results you want.
After reading our featured best bowfishing reels, we hope that we were able to help you select the perfect item to purchase that will make this experience truly meaningful and much easier for you!