As a fisherman, one of the important things you should invest in is a fishing line. A popular option is the monofilament fishing line, best known for its cheaper price and practical use.
But with the many monofilament fishing lines to choose from, which is the one suitable for you? Read on as I show you the nine best monofilament fishing line reviews to help you out: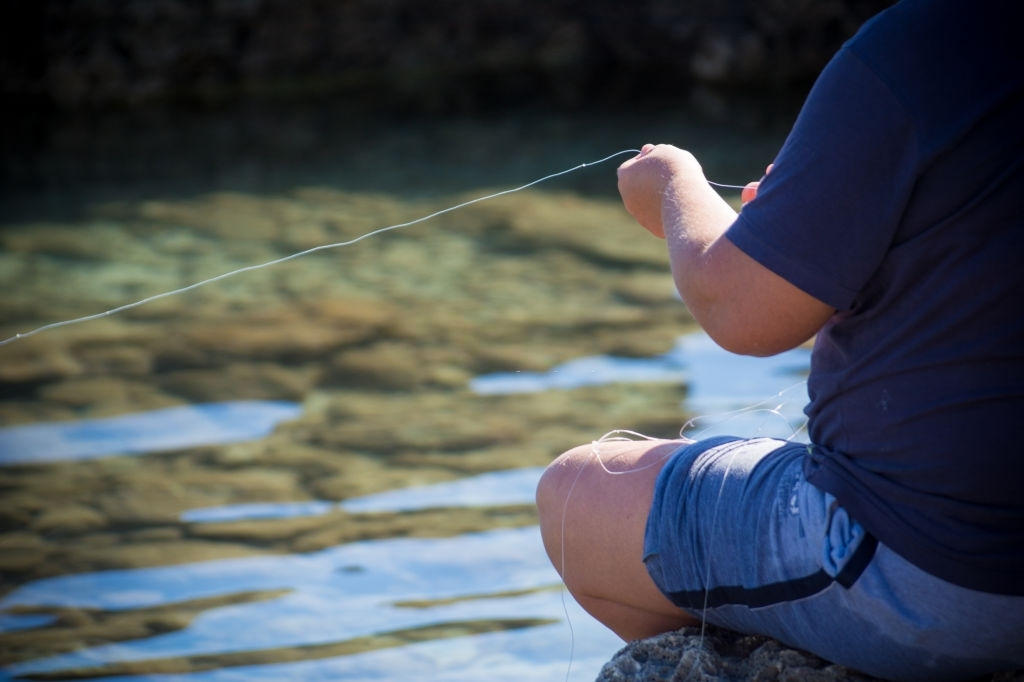 Quick Comparison: Top Monofilament Fishing Lines
**Below, you'll find our more detailed reviews, but you can also click the links above to see current prices or read customer reviews on Amazon.
The Nine Best Monofilament Fishing Lines
Among the many monofilament fishing lines available, I narrow the selection down to the nine best ones:
The editor's choice goes out to the Berkley Trilene Big Game Monofilament Custom Spool for its combination of everything anglers need. It's known for its amazing strength for better control and accuracy when casting. Furthermore, it's both abrasion and shock resistant, adding fighting power so it doesn't snap or break in pressure.
You will also appreciate its stretch, which is balanced with flexibility and solid construction. This adds to both its accuracy and control, adding fighting power when trying to catch fish. While it may have a lighter pound test, it can still put up a fight with most average-sized fish.
If you want something strong and affordable while still feeling flexible with minimal tangling, you'll like the Berkley Trilene. You can even choose from different pound tests and yards according to your needs!
What Makes This Monofilament Fishing Line Stand Out:
Thin diameter to easily fit more length in your reel
Has less memory and stretches less but still flexible
Many lengths and pound tests to choose from for versatility
Does not break easily and won't snap under pressure
Model and Accessory Specs:
Diameter: 0.011-inch
Pound Test: 8lb.
Color: Clear and transparent
Length: 1,700 yards
---
The Strength High Impact Monofilament Fishing Line is THE fishing line for bigger and stronger fish! It's strong enough to withstand not only strong gamefish but for saltwater, making it suitable for offshore and coastal fishing.
Another excellent quality is its color, which has superb clarity and transparency. It's easy to handle and knot but still stays invisible when casting to waters. No need to worry about it being detected by fish, no matter the size.
While it may be on the pricier side, you get excellent value as it's made to last for the long-term without it coiling or snapping quickly.
If you're focusing more on shock resistance and to fight off larger and more aggressive gamefish, you'll want to invest in the Stren!
What Makes This Monofilament Fishing Line Stand Out:
Low memory to prevent further coiling even straight out of the package
Amazing strength to last and withstand pressure even in saltwater and aggressive fish
It catches medium-size fish well and casts accurately
Clear and transparent design with low visibility to prevent it from being noticed
Model and Accessory Specs:
Diameter: N/A
Pound Test: 10lb.
Color: Clear and transparent
Length: 1,275 yards
---
If you're looking for the right balance of suppleness and flexibility, the KastKing DuraBlend Monofilament Leader Line is a great option. This is actually one of the more popular and trusted brands for their fishing equipment, with the fishing line being no exception!
It's one of the strongest monofilament leader lines available, which has high tensile strength. Not only does it have excellent strength, but the great balance of pound test and diameter as well. It comes in various options, offering a pound test of up to 200lb to catch the biggest and most aggressive fish without it snapping!
The line is made with innovative construction in mind, ensuring fighting power, as well as shock and abrasion resistance. It can definitely reel in fish with more reel capacity for further distances.
What Makes This Monofilament Fishing Line Stand Out:
Extra strong and with good reel capacity for long distances
Low stretch made with shock and abrasion-resistant material
Better clarity looks invisible when casting into waters
One of the highest tensile strengths for durability
Low memory that remains soft and flexible, but still solid
Model and Accessory Specs:
Diameter: 0.60mm
Pound Test: 50lb.
Color: Clear and transparent
Length: 120 yards
---
The KastKing World's Premium Monofilament Fishing Line has the thinnest diameter for its pound test rating. It may be a bit short, but for 300 yards and a 15lb pound test rating, it's still enough for long distances.
It also has low memory, made with a Paralleled roll Track Technology unique to the brand. This ensures improved reel capacity so you can easily handle and cast it without the line kinking or coiling. The line also has low absorption properties, so it isn't limp and can be retrieved quickly, not snapping even when handling aggressive fish.
Made for both saltwater and freshwater fishing, the KastKing Fishing Line is made best for any fishing situation thanks to its thinness and smooth performance.
What Makes This Monofilament Fishing Line Stand Out:
Thinnest diameter for its pound test rating for better line capacity
Thin line can still withstand pressure without snapping
More sensitive and feels a bite and sets hooks better
Abrasion resistant and strong enough to hole knots and fish you catch
Cuts to water quickly, made for long-distance fishing in all settings
Model and Accessory Specs:
Diameter: 0.50mm
Pound Test: 15lb.
Color: Black Mamba
Length: 300 yards
---
The RUNCL PowerMono Fishing Line is popular for its amazing strength, which can withstand any sudden and aggressive strikes or bites. It also delivers solid hooksets with optimum shock and knot strength with abrasion-resistant material. With all this combined, you get maximum castability for success in catching bigger fish.
Another thing that makes the fishing line a great option is how many options there are. Not only can you select among various pound tests, diameters, and yards, but colors, too! You can find clear, green, gold, orange, brown, or yellow available.
That way, you can find the one best suited for you, still having the same strength and low memory characteristics you need. Overall, I recommend RUNCL for its vast options and castability.
What Makes This Monofilament Fishing Line Stand Out:
Shock absorbent with better stretch to prevent stress from untying knots
Knot-friendly and is easy to tie without causing breaks or slips
Withstands pressure and aggressive fish or waters well for its price
Less density for neutral buoyancy, sinking slowly to suspend in water
Fishing line is smooth from the spool without kinks or coils
Model and Accessory Specs:
Diameter: 0.26mm
Pound Test: 10lb.
Color: Clear
Length: 1,000 yards
---
The Hi-Seas Grand Slam Fishing Line is best suited for those who want something more sensitive and easy to control. Because of its quality construction, it comes with better knot strength and abrasion resistance to withstand biting and aggressive fish. Plus, it has further casting distance with adequate accuracy!
The fishing lines come in different colors, ranging from clear colors to high-visibility ones for deepwater fishing. The green color is best suited for saltwater fishing, which casts well and would last throughout the pressure put into it.
It may be a bit stiffer compared to other monofilament fishing lines, but it still feels smooth and won't break off even when dealing with rocks and other sharp areas. For its price, you get more than what you pay for!
What Makes This Monofilament Fishing Line Stand Out:
Abrasion-resistant and can hold up from pressure and heavier fish
Strong and solid make to last for a long time
Easy to carry and handle, no issues with knotting
Comes in different colors for deep waters, made for saltwater fishing
Smooth casting with improved sensitivity for higher fishing success
Model and Accessory Specs:
Diameter: N/A
Pound Test: 12lb.
Color: Green
Length: 1,090 yards
---
If you're looking for one of the most affordable monofilament fishing lines, then you'll like the SpiderWire Ultracast Ultimate Fishing Line. This monofilament fishing line is made with a copolymer that's much stronger than the typical line, with more stretch. The knot strength is exceptional, even when wet, it stays tight and won't unfurl or damage!
It even has a thinner diameter for the optimum strength-to-diameter ration, giving your more line capacity for long casting. As for its color, it has a clear and transparent design so it stays invisible when fishing under broad daylight.
Furthermore, it comes in a better filler package, a smaller one for minimal waste. Overall, this fishing line is made for those on a budget and still want something with enough power for most fishing situations.
What Makes This Monofilament Fishing Line Stand Out:
One of the best strength-to-diameter ratio for optimum strength
Better knot and shock strength to withstand pressure and heavy fish, even when wet in saltwater
It has a smaller packaging with less weight for less waste and is easy to carry
Model and Accessory Specs:
Diameter: N/A
Pound Test: 12lb.
Color: Clear
Length: 300 yards
---
The South Bend Monofilament Fishing Line may not have the frills you'd expect from premium lines, but it does the job right. While it's a bit on the thicker side, it does a job well done in staying strong even when dealing with heavier gamefish.
The line is made with clear colors for lower visibility and has high knot strength and abrasion-resistant material. Even after months of fishing consistently and catching fish, it still stays strong without knots or kinks.
If your main focus is a line at a more affordable price without scrimping on strength and durability, this one's for you. You get to save and still have a line to last for at least a fishing season when catching heavier gamefish!
What Makes This Monofilament Fishing Line Stand Out:
Stays strong even after months of fishing without any line twist
Abrasion resistant to stay strong against rocks, currents, and aggressive fish
It has better knot strength that's easy to handle
The fishing line doesn't get snagged or rip with force
Model and Accessory Specs:
Diameter: N/A
Pound Test: 12lb.
Color: Clear
Length: 500 yards
---
Last but not least, the Sufix Siege Fishing Line is most recommended for its suppleness and strength. It's made of excellent abrasion-resistant material with a smooth feel for easier handling. Besides this, it also has exceptional knot strength with better handling for its price range.
It is also made with a G2 Precision Winding spool design, which eliminates most line memory, even when using it on a spinning reel. This lessens any chances of tangling and ensures that the entire line is easy to use in the long run.
As for its casting, it's able to deliver better and further distance with improved accuracy. It's ideal for long-distance fishing, especially since it is made with abrasion-resistant material to last.
If your main focus is knot strength and durability with accuracy in mind, then Sufix Siege is the one for you.
What Makes This Monofilament Fishing Line Stand Out:
Feels tough but still flexible, made to last for a long time
Good knot strength and low memory for fewer tangling
Looks invisible in the water and catches fish well without snapping
Excellent accuracy with better casting distance than others
Model and Accessory Specs:
Diameter: 0.012 inch
Pound Test: 10lb.
Color: Camouflage
Length: 330 yards
How to Purchase the Best Monofilament Fishing Line
There are various things to consider when selecting a monofilament fishing line. It isn't just about getting the first one you see! I know how confusing it must be selecting only one from the bunch, so narrow down your options with these factors to consider:
1. Ease of Use
Monofilament fishing lines are known for their ease of use. That's why as much as possible, select a product that allows you to tie knots easily. It should only take you a few minutes to knot the line without any issue.
Besides this, the fishing line should also have decreased visibility, so the line looks almost invisible when on the water. With a good stretch and easy knotting, it makes it easier when reeling in a catch.
2. Overall Strength and Weight
The strength of a fishing line is measured by a pound test, which is how many pounds the line can hold from the ground. This is the general way of measuring whether your line is strong enough, regardless of the diameter and line type.
When selecting a monofilament fishing line, match the rating to the weight of the fish you plan to catch. That way, it will be less inclined to snap as you reel in your catch.
While other factors play into strength, such as the material and overall construction, the pound test is the first thing to look into.
When selecting the optimum pound test for your fishing line, consider these factors:
The target species (the heavier the fish, the heavier the pound test needed)
Where you plan to fish (the heavier or larger the body of water, the heavier pound test is needed)
Weather conditions (the more intense the weather, the stronger and heavier line you need)
The fishing gear you plan to own and use is also a factor. Match the weight of your fishing line to the rod and reel you use.
Besides the line strength and pound test, you also have to consider the knot strength, which should hold strong and not slip. Fortunately, monofilament is known to have great knot strength, though it's best to refer to reviews to verify.
3. Line Diameter
The diameter is the width of your monofilament fishing line.
When you get a smaller diameter, which is usually preferred, you're able to spool more line to your reel. This allows you to have further castability and improved lure action. Besides this, it would sink quicker and won't be visible to fish.
However, smaller diameters mean a slimmer line, which plays a role in its strength and how much weight can take. If you plan to catch larger fish, you'll need a fishing line with bigger diameters, which correlates to the line strength.
It's best to find the balance between both the fish you want to catch, and the line's casting and sinking abilities
4. Stretch
The line stretch, also known as line forgiveness, is what you see on the packaging. It basically refers to the line's ability to stretch when under stress or pressure.
When you have a high stretch line, the fishing line can stretch and bend better rather than snap instantly.
This does NOT mean you need to get the most stretchable fishing line! If it has too much stress, then it affects the line's sensitivity, so you won't be able to tell if you have a bite.
Select a line with stretches that have the balance of both rigidness and stretch. This can help with its sensitivity while still not snapping under pressure.
5. Line Memory
When it comes to the line memory, the lower, the better.
A fishing line with high memory will remember the shape it was put in, similar to how paperclips stay in shape when it's stretched out.
While this is a good thing, a fishing line with too much memory will be difficult to cast and is more prone to tangling in your fishing reel or rod. Besides this, memory lines would also twist and/or float above water without weight.
Get a fishing line with the lowest memory possible. This way, it stays straight and almost like new when casting and reeling it in. While most monofilament fishing lines do have some memory from its original package, the weight you exert from fish and lure will loosen it out.
6. Line Color
Obviously, fishermen will want their lines as invisible as possible when underwater. Most fishing lines come in clear and transparent colors so it can adapt to different bodies of water. This will make the line more versatile and usable in most settings.
However, there are situations when other fishing line colors prove to be beneficial.
For deep-water or ice fishermen, you'll want something with brighter colors and higher visibility, with colors such as red or neon green doing the trick. For clear waters, you can go for clear and blue lines, which are the most common.
7. Sink Rate
The sink rate for a fishing line depends on the type of fishing you prefer doing. But if you use heavier lures, it won't be much of an issue, as monofilaments have slower sink rates, which is why topwater lures are used for it.
Sink rates of monofilament lines are great for any suspended subsurface presentations when you don't need the bait to go down as quickly. Take note that monofilament lines are neutrally buoyant!
8. Suppleness and Abrasion Resistance
You will want your fishing line to be supple and flexible as possible. This plays a role in sending out smooth casts and helps the lure travel even longer. It's great for those who want to cast from farther distances.
When freshwater fishing, you don't need a very long cast, but you do want suppleness for a smooth performance. With smoother lines come better accuracy in where you throw your lures.
Also, consider the abrasion resistance, which would depend on where you cast the line and the type of lure you use.
If you use topwater lures, they won't get a lot of exposure to things that cause abrasion, such as rubbing on sharp rocks. Even then, it's important to have lines that are abrasion resistant, as dish bites damages lines. When casting out lines for aggressive fish in shallow waters, it should be strong enough to handle the weight, bite, and any abrasion.
Frequently Asked Questions
Now that you're familiar with how to purchase the best monofilament fishing line, what else is there to know about it? Here are frequently asked questions to use the line better:
What is a monofilament fishing line?
Mono is a type of fishing line which consists of one strand or multifilament lines that are fused together. They are made of different materials, with most made of nylon for its affordability and practicality. Usually, combinations of nylons are melted together for specific blends, made with polypropylene, Dacron, polyethylene, Amon others.
Does a monofilament fishing line float on water?
Yes, monofilament lines float in water, which is what makes it ideal for specific angling methods. However, if you want to cast deep, you're better off using a braided line for bottom swimmers.
Monofilament or Fluorocarbon?
Fluorocarbon is pricier compared to monofilament fishing lines, though many anglers prefer it for its invisibility. However, monofilament stretches more, has better shock absorption, and is easier to tie. Plus, it's the cheaper option, making it suitable for the budget fisherman.
When do I use a monofilament fishing line?
Because of its excellent features, there are many fishing situations when you can use the monofilament fishing line. You can use it when fishing using topwater baits, reaction lures, or for those who are trolling or casting father.
How often should I change a monofilament fishing line?
You will need to gauge how much you go fishing with a monofilament fishing line. If you use it a lot, you'll need to change or replace it regularly, as underwater stress causes cracks and abrasion on the line. The general rule of thumb is to replace it once every six months.
What length of the line should I use?
This depends on where and how you fish. For saltwater fishing anglers, you should put around 200-300 yards on your reel. For freshwater anglers, you're good with 150-200 yards.
Do you want to learn more about using monofilament fishing lines? Find out the strengths and weaknesses of this fishing equipment in this informative video:
Wrapping It Up
Regardless of what type of angler you are, whether you're a beginner or professional, you need the right type of equipment. Even something as small as a fishing line is crucial for better chances of success in the waters. And if you're on a budget, high-quality monofilament fishing lines will do the job for you.
I hope that this purchasing guide on the best monofilament fishing line helped you find a suitable one! So don't wait any longer and look into any of these products for your next fishing trip now.