Buying the right fishing pole is not exactly easy-peasy.
A trip to the sporting goods shop will leave you feeling overwhelmed after seeing dozens of gears and tools to choose from. But you only want one thing – the best telescopic rods that are durable, easy to use, and will last for a considerable length of time.
But the question is, how can you choose from numerous options right in front of you? What are the features you need and which brands or models of rods are worth your dollar?
There are so many things to consider when buying a good rod, and for an untrained eye, this whole ordeal can get tricky. Rods are not created equal, and there are decent ones and excellent ones. And it is a matter of having ample knowledge and understanding of what to look for to make sure you're bringing home a suitable item you really want.
So to make it easier for you and to save you from costly mistakes, we're here to bring you this buying guide on the best telescopic fishing rods. We've also narrowed down our choices to 10 of the best and included their key features to help you separate the wheat from the chaff.
Let's jump right in!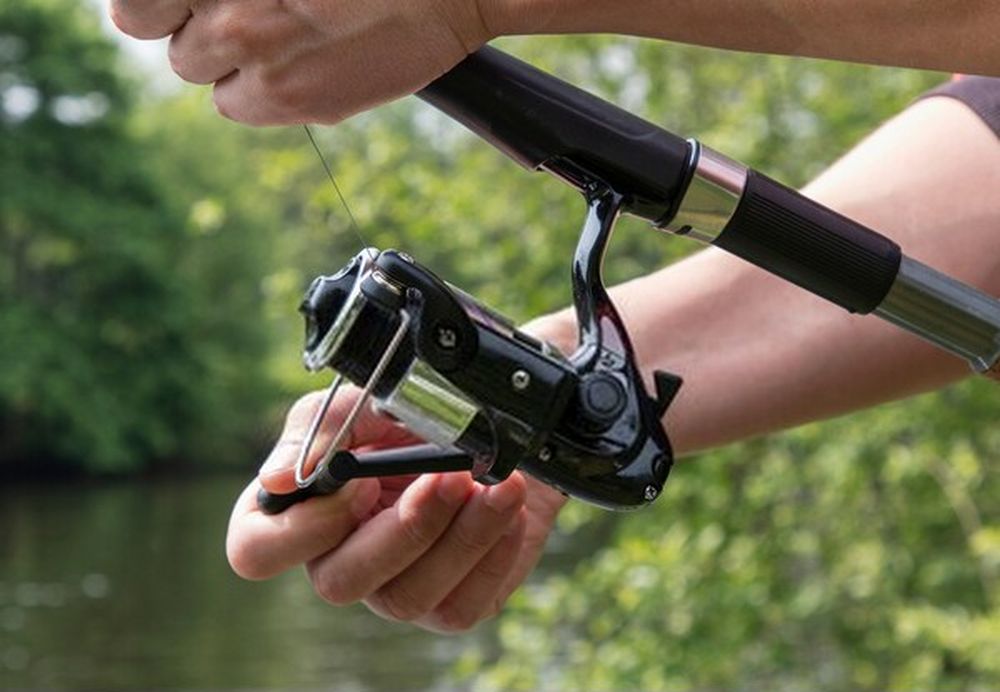 Top 10 Best Telescopic Fishing Rods
Since you're spending some money on a new rod, you might as well buy one that will last for a long time. The practical way to do it is to go for a brand that has a solid reputation for durability, and this is what KastKing is all about. But today, we shine the light on Blackhawk II, which has particularly caught our eye when it comes to optimum strength and unmatched quality.
What we like about the Blackhawk II is its build. At a glance, you can tell that this rod means serious business. The 24-ton carbon and graphite rod is undeniably strong and the tip is solid glass for superior durability. It is impressive to know that this rod is actually a six-piece design but with a single-piece performance that holds up quite well no matter the load.
Convenience is another cool feature of this rod. Assembly is fast and simple, and it's portable and relatively lightweight, too. This is the rod you can easily take with you anywhere whether you doing in-shore, saltwater, kayak, bass or trout fishing. This rod does it all!
---
So you need a rod that you can use for bass fishing or perhaps even trout fishing? The Plusinno is a good option for you. This telescopic fishing rod can handle abuse and constant use well. It is made of the finest carbon fiber and fiberglass, which makes it one of the toughest rods today.
We are also pleased with the graphite blank that keeps it sensitive to prevent missed opportunities. Professionals and newbies in fishing will love how easy it is to use this rod that does a good job in helping them bring home their prized catch. With an adjustable length for particular actions, this is a versatile rod you can count on.
This rod has a nice touch to its reel seats, which are stainless steel-made with a corrosion-resistant design. For your comfort in handling, there is an EVA material at the handle, which also helps you maintain a strong, solid grip. Lastly, this rod has guide inserts made of aluminum oxide to keep it even sturdier when handling a heavy load.
---
There are some misconceptions about fishing being an expensive hobby. While there are pricey fishing gears out there, you can definitely find one that suits your budget. The Eagle Claw fishing rod, for instance, is one that fits the budget because it gets the job done without burning a hole in your pocket.
This rod passed quality and field tests, so you can be sure it performs well. Since it is telescopic, you can adjust the length depending on your preference. After fishing, you can retract it and pack it up without any hassle. You will love how easy it is to take with you on your fishing trips because it is portable and convenient to use.
The rod is without a doubt a budget rod, in comparison with high-end and costly rods out there. But rest assured that this is not a toy either. You can count on this rod to catch a small catfish, bluegills, and so on. This is the kind of rod that is not expensive to replace but can do the job just as nicely as some of the pricier rods.
---
When you need a dependable fishing rod that lasts long and performs well, the Fishoaky fishing rod is a notable choice for you. This telescopic rod measures 6.89 feet, and you can adjust it to a length that makes it easy to pack it in your car before and after use. You will love how easy it is to use in any fishing adventure you have in mind – inshore, surf fishing, and freshwater fishing!
The rod has ceramic-made guide sets, which are spaced perfectly to prevent any line friction. This design also helps improve casting sensitivity and performance. As for the reel seats, these are from a nylon material with a secure base while providing you comfort with every use. The rod is just as plausible with carbon fiber material combined with fiberglass for optimum durability.
Just keep in mind that this rod offers medium power. It should be good to use for adults and even kids, so this is the kind of rod to use when backpacking, hiking, and traveling. Lastly, it is portable and lightweight, so it is hassle-free to pack in your backpack or car.
---
If you prefer to buy a fishing kit that has everything you need, this product from Troutboy may be just the perfect solution. This is a complete kit that includes a spin cast reel, spare graphite spool, and the telescopic fishing rod all in one package. It is the kind of gift to give that loved one who's passionate about fishing because the basics are all right here.
The rod is robust and sensitive while providing that elasticity that makes it easy to use. There are hooded reel seats made of stainless steel, and these are resistant to corrosion for enhanced durability. The handle comes with a thick EVA material, so your grip is not just firm but comfortable at the same time.
As this is a telescopic rod, you can simply make it shorter to fit in your bag or trunk of your car. It is also lightweight, yet durable, thanks to the aluminum spool and the ball bearings made of high-quality stainless steel. With a warranty included, this adds to the value of this rod!
---
Lightweight and convenient, this telescopic fishing rod from Sougayilang is a true value for your money. The rods are crafted from premium quality carbon fiber combined with E-glass solid composite for durability. But at the same time, it does not have excess weight, so there is less fatigue each time you use it.
We are well-pleased with the portable design of this rod. When closed, it should perfectly fit inside your fishing bag. Once retracted, the handle can get long enough that you can use it for fishing without any hassle. This makes the rod so easy to take with you to any fishing spot. It is so strong that you can be sure this rod can last for years.
Whether you are heading out for trout fishing, bass fishing, kayak fishing, and so on, this telescopic fishing rod can offer you the ease and convenience you look for. We are also thoroughly impressed with the exquisite guides that are perfect for a smooth retrieving and casting all the time.
---
Saltwater fishing requires a special rod that can handle the conditions of the water. Good thing, there is the Hurricane telescopic rod that is specifically designed for saltwater fishing and all the challenges it entails. This is the rod you can rely on for catching a variety of saltwater fish species including redfish, barracuda, jacks, whiting, and even a tarpon that goes up to 100 pounds.
This telescopic rod is collapsible and expandable. You can extend the length to match your needs and once done fishing, you can simply collapse it to fit in your car. This makes it a breeze to pack up with the rest of your fishing gear because of its portable design.
But as with any telescopic rod, this item requires special care. Be sure that you wipe off any debris on the rod before collapsing or expanding it. This way, you can prevent any issue that will cause damage to the joints, often caused by sand or any gritty material. Rinsing it after use also helps to prevent the rod from rusting due to the saltwater.
---
Every newbie in fishing has to start with something… And this telescopic fishing rod is an excellent choice to consider. If you need a good rod that you can use for trout fishing, surf fishing, freshwater fishing, and the like, this rod is one thing to consider for your needs. It is lightweight and easy to use, which adds to your convenience.
Speaking of weight, this rod is sturdy without the added weight. It is made of high-quality carbon fiber with a protective coating against seawater corrosion. The reel seat is stainless steel, as well as the line guide. The ceramic ring offers great heat dissipation that minimizes wear and tear to this rod.
When it comes to reliability and quality construction, you can never go wrong with the Magreel fishing rod. It is easy to extend and lock into place to keep it secure but at the same time, collapsing it to its smaller size is also hassle-free for quick storage.
---
Having a lightweight and balanced rod is a must when fishing. This is why we cannot recommend enough the Goture telescopic rod. We like the convenience you can get from using this rod, which also offers great sensitivity. There is less fatigue when using it as it is finely balanced for your comfort and satisfaction.
As for the reel seat, we like the fact that it is resistant to corrosion. The material used is aluminum, which is CNC machined for outstanding durability. There are stainless steel guides, as well, which come with premium ceramic inserts that you can use with either a mono or braided fishing line.
With a variety of lengths and sizes available, you can surely find the best one that suits you for surf fishing, in-shore fishing, and bass or trout fishing. You will have an easier experience fishing even as a beginner by using this rod that is sure to last for years to come.
---
Last but not least, we proudly include the Burning Shark telescopic rod to round up our list of highly recommended rods for every angler. This is a high-performance rod that is not just lightweight and durable but undeniably sensitive at the same time. The performance is superb, which makes it perfect for bass fishing.
Sensitivity combines lightweight in this telescopic fishing rod. The rods are carbon fiber-made and combined with premium glass fiber. There are guides made of stainless steel while the reel seat is CNC-machined lightweight aluminum. While one would assume this rod is heavy because of all those materials, there is surprisingly no added weight to it.
It is interesting to note that while this rod is specifically designed for bass fishing, you can also use it for trout fishing. Whether you are just a beginner or an experienced angler, this rod will leave you impressed and pleased with its performance and value for your money.
---
Buying Guide for the Best Telescopic Fishing Rods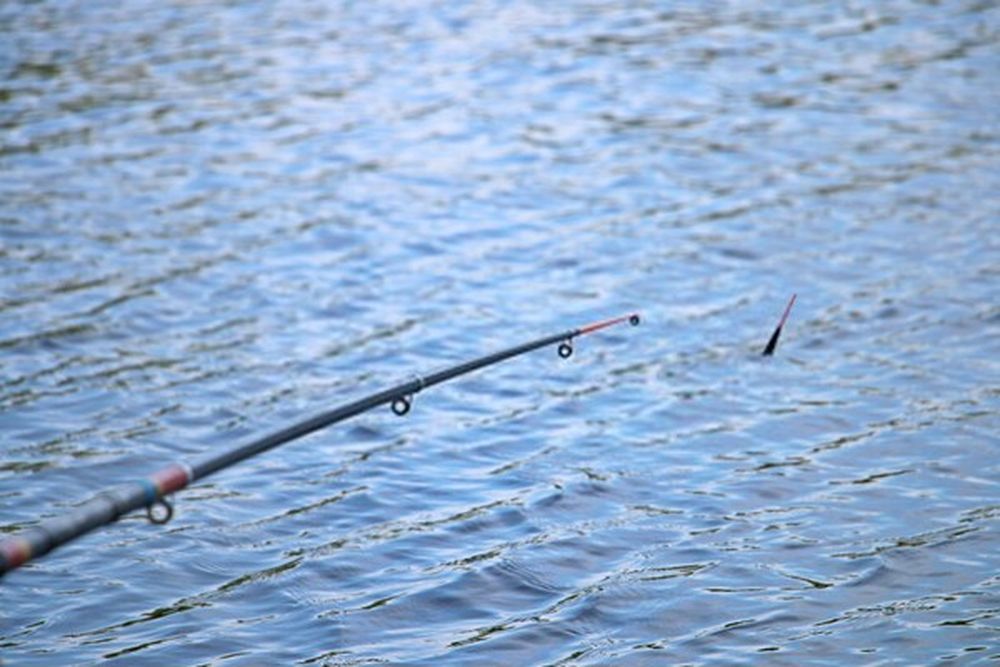 Do you think you are ready to head out there and shop for that one fishing rod you need?
Before you go ahead, it would help to check out this buying guide that should help you have a clearer idea of the features and specifications to consider when picking up a rod. From the weight, length, material, and design, there are many things you need to know to make sure that rod is really THE rod for you.
1. Check the length.
While it is true that telescopic rods are adjustable, there are different lengths you can find in stores. The length of your rod can make a huge difference in your overall experience. This is why in addition to knowing the length of the pole when extended, you should also be clear about how long it is when collapsed.
Check the package to learn about the specifications of the rod. By knowing what to expect, you can be certain if the length is exactly what fits your storage and fishing needs.
2. Know the material used.
Durability depends on the build of your rod. You need to check the material used as this reveals how solid or flimsy the rod is. You also want it to be lightweight but without compromising strength.
We recommend that you look for a heavy-duty material without the added heft. Great choices include fiberglass, carbon fiber, and graphite, and a combination of all these materials. But be sure the rod still weighs reasonably lightweight to minimize fatigue during fishing.
3. Weight matters.
Nobody wants a heavy rod. Sure, this could mean it is durable but you would not want to be dragging along a very hefty thing at the same time. The good thing about a telescopic rod is that it is lighter than your average rod. Still, they are not created equal, so it makes sense to take a look at the weight.
4. Determine the power rating.
Are you hoping to catch bigger and heavier fish or smaller ones? This is why you need to be aware of the rod's strength and power. There are ratings provided by manufacturers to help you choose the perfect one you need.
For instance, there are medium powers while others are medium-heavy and heavy. The materials, size, and weight of the rod impact its power. So you need to consider the power rating once you have decided on the type of fish you wish to catch. But if you are still uncertain, you can always go with a medium to a medium-sensitive rod that can handle most fish.
5. Take a look at the guide design.
Guides help direct the line correctly from the rod and into the water. They also help handle the pressure and weight of the fish caught on the hook. With all of these functions, you need to pay close attention to the type of guide your rod has.
We suggest that you look into a rod with more guides. Some have five guides or more, and this is a good number to consider. But if you have fewer guides, this can be an issue because of the weak points created. This makes the rod less balanced and not as strong as those with more guides, which is course, also related to the kind of material used for the rod.
---
Telescopic Fishing Rods: Frequently Asked Questions
Now that we have tackled the different features to check when buying a telescopic rod, let's go ahead and answer these commonly asked questions by many anglers when picking out the right rod for their needs.
How hard is it to assemble a telescopic rod?
Surprisingly, telescopic or collapsible rods are actually easy to set up. In fact, they are largely known for their portability and convenience, so you should not have a tough time getting it ready to use.
But we recommend that you look into models that specifically state their ease of assembly. You would not want to get stuck with a rod that is a pain to use since you need to deal with the challenge of collapsing and extending it each time you go out fishing.
For instance, you should consider a telescopic fishing rod that can be assembled in just a matter of minutes. This way, you should get it all set up in a few minutes after adding in your line, bobbers, and sinker. This makes it hassle-free to get started and snag that catch.
Are telescopic rods durable?
One may assume that since these rods are extendable and retractable, they may lack the durability that a single-piece rod has. But the answer is quite the opposite. Telescopic rods are indeed durable, as long as it is made of sturdy and premium-quality materials. This is why it makes sense to consider the power and strength of the rod to ensure its ability to handle a certain weight of the fish.
Wrapping It Up
There are several brands and models of telescopic rods, making it challenging for most people to shop for the best one.
But by simply knowing what to look for, the features you need, and the specifications of the rod that matches your fishing requirements, you should be able to find the perfect one for you. We hope that we were able to shed light to your concern, and now, you're armed with a greater understanding of what makes the best telescopic fishing rods that are worth your time and money.