Summer fishing is a great experience, but how can you deal with the heat and sweat? What to wear under waders in summer?
If you are planning for your next fishing trip, let's pack what we recommend in this post. Then, the sun won't bother you anymore.
What To Wear Under Waders In Summer?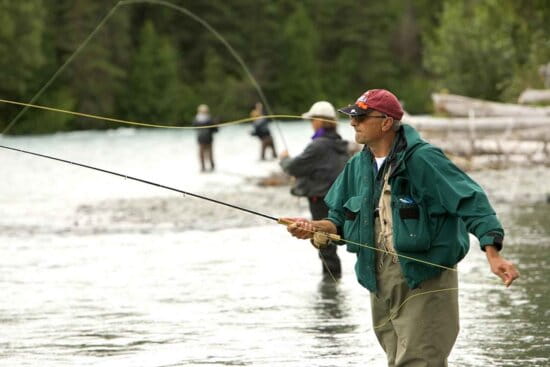 For the most part, waders are watertight and windproof. As a result, they don't breathe properly. The best tips for choosing clothes to wear under a wader are:
Comfort: You have to wear it under waders all day.
Breathability: The clothes should be breathable to avoid sweating in the summer.
Simplicity: As we know, the more items you wear, the hotter you get.
Here are the best ideas that anglers recommend mixing with summer waders:
Lightweight pants
Fishing pants are excellent choices for your trip regardless of the weather.
While leggings and long johns may be too warm or inconvenient to move, the fitting fishing pants can help you enjoy your experience without bothering about your pants.
The most significant feature when looking for these pants is breathability.
You may sweat a lot when wearing waders, especially in the summer. A pair of breathable pants can keep this problem at bay.
The fabric of these pants is lightweight enough to help you relax while yet being strong enough to last many days.
Additionally, most fishing pants are excellent at draining sweat and drying fast. Hence, you won't feel like getting stuck in a hot, damp bag.
If you prefer leggings and long johns, choose the spandex and polyester fabric to optimize their comfort. These fabrics can also keep sweat off your body.
Gym shorts
Gym shorts do a terrific job of collecting sweat in awkward places while keeping you cool beneath the waders.
Primary materials for gym shorts are sweat-wicking fabrics. They can even keep a chubby man running on a treadmill from getting wet.
Another benefit of these items is the pockets. You can easily store your personal stuff behind a water-resistant barrier.
Underwear
The biggest headache while angling in the summer is the heat and the sweat.
It's such an irritating experience feeling the sweat flowing down your legs. In this case, long underwear is an excellent option.
Although these items can be warmer than gym shorts, they help you feel like there is a separate steam room for your legs. Just make sure that the fabric is moisture-wicking.
Socks
Mix socks with waders if you don't want your feet to get too sweaty. The socks included in the waders may not be comfortable enough for your feet.
The socks you choose shouldn't be thick or wool. Instead, athletic socks are a better option as they keep you in cool condition. You won't get blisters either because there isn't excessive moisture.
Another idea for wearing socks is to tuck the base layer into the socks. Then, they won't ride up as you move during the day.
Depending on how tight the waders are, the base layers may bunch up as you walk. Things will turn comfortable with a quick tuck into the socks.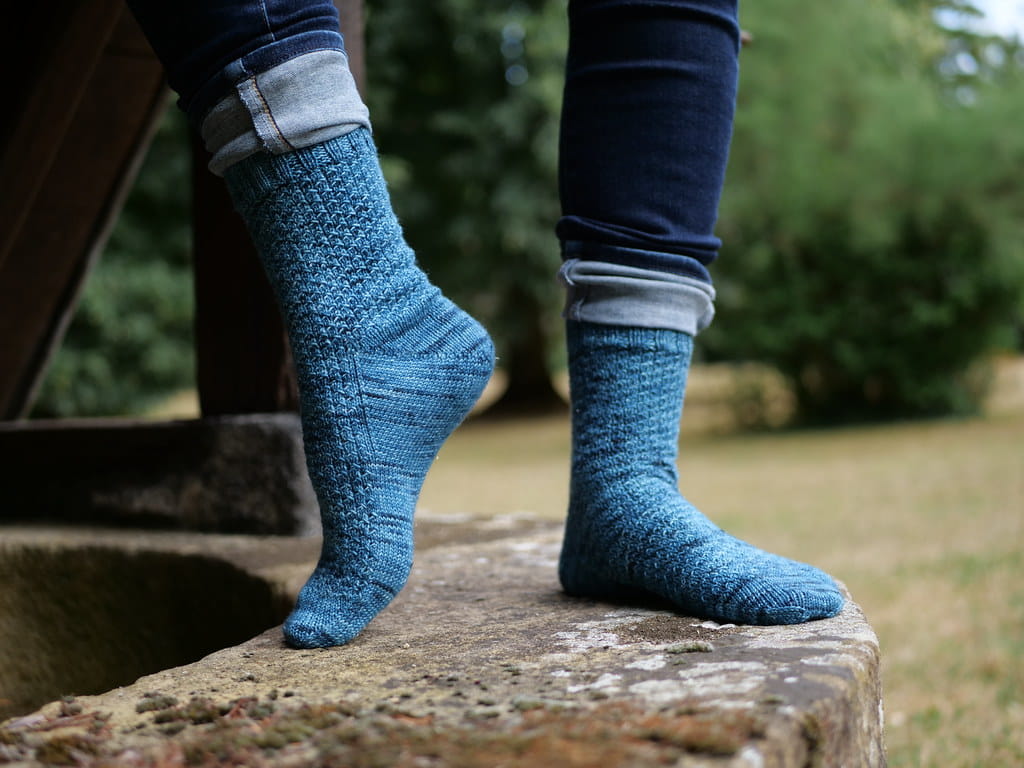 Wading boots
Wading boots may bring your angling setup to a higher level or ruin it. So, make sure you feel comfortable in them as you walk through forests and gravel roads.
If possible, choose the ones that give you the same feel as wearing hiking boots. You can also size up the boots for this purpose.
Moreover, the boots should also be waterproof when paired with summer waders. Then, the water does not press up on the wader socks and your feet.
If you don't want to wear waders because they're too hot, wet wading is an alternative. It's easy to move in a nice pair of water sandals and quick-drying jeans.
Shirt
Your legs contact more with the water. Hence, anglers pay more attention to their lower parts. However, to have the best outfit for your fishing time, the upper part is also important.
A button-down shirt is a great choice when using waders on a hot day. It doesn't only make you feel relaxed, but it also provides sun protection.
You can pull up your sleeves or conceal your arms entirely on summer days.
The high collar can keep the sunlight off your neck. Also, try unbuttoning some shirt buttons for extra airflow.
The best thing about these fishing shirts is that they almost always come with chest pockets, which are ideal for storing belongings.
Many anglers underrate the importance of storage while fishing. Please note that you will be on the water all day, and having some snacks at hand is a great idea.
Read more: 9 Best Wading Staff for Fly Fishing – Angling Safety Must-Have
What Not To Wear Under Waders In Summer?
Aside from the six options mentioned above, you can choose other items. Just make sure that they are waterproof and comfortable.
There are only two things to avoid:
Cotton
Cotton is a poor insulation barrier that, once damp, will remain wet and make you cold, so do not use cotton fabric.
Cotton ankle socks are much worse because they are too short for your boots. They may cause chafe and blisters.
Shorts
Some anglers advise not wearing shorts under a summer wader.
Although you may stay cool, leaving the bare skin exposed to the water and heat is not a pleasant experience.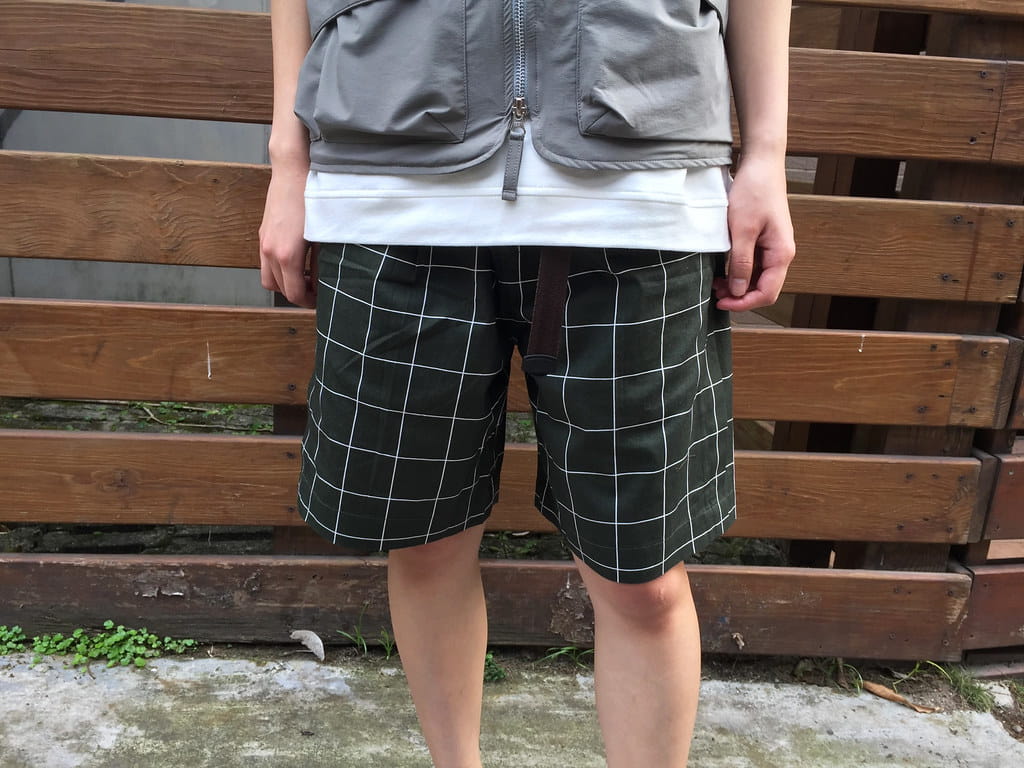 Should You Wear Shoes With Waders?
No, you shouldn't wear shoes in this situation. Waders already have neoprene or rubber boots fastened directly to the waders' pant section.
The idea of waders is attaching waterproof boots to waterproof pants. When the two separate sections become one, water can't leak inside.
So, when dressing for fishing, choose items that do have any leaks, especially in the lower parts. Also, wear socks even when your wader comes with ones because they may not be as comfy as your high-quality socks.
Conclusion
Waders can go with most items. Yet, to stay cool and dry when summer fishing, try to choose comfortable, breathable, and waterproof ones.
Hopefully, dressing for angling on hot days isn't a challenging task for you anymore. If you need any further information, please feel free to ask.
Thank you for your interest in the article!