Are you a fly fisherman looking for new and suitable locations to cast your fly rod? Or are you a newbie still trying to get into this fun sport? Regardless, you all may be asking the same question: When is fly fishing season?
Technically, it's a year-round sport! But if you want the most success (and comfort), expect the fly fishing season to peak between April and October. You can fish during the colder season as well if you're willing to brave cold weather.
But honestly, fly fishing season is any time and would depend on other factors, such as the fish species you want to catch and how you want to get into the water. Read on to find out more about fly fishing and the season. It's best to head on out to the waters!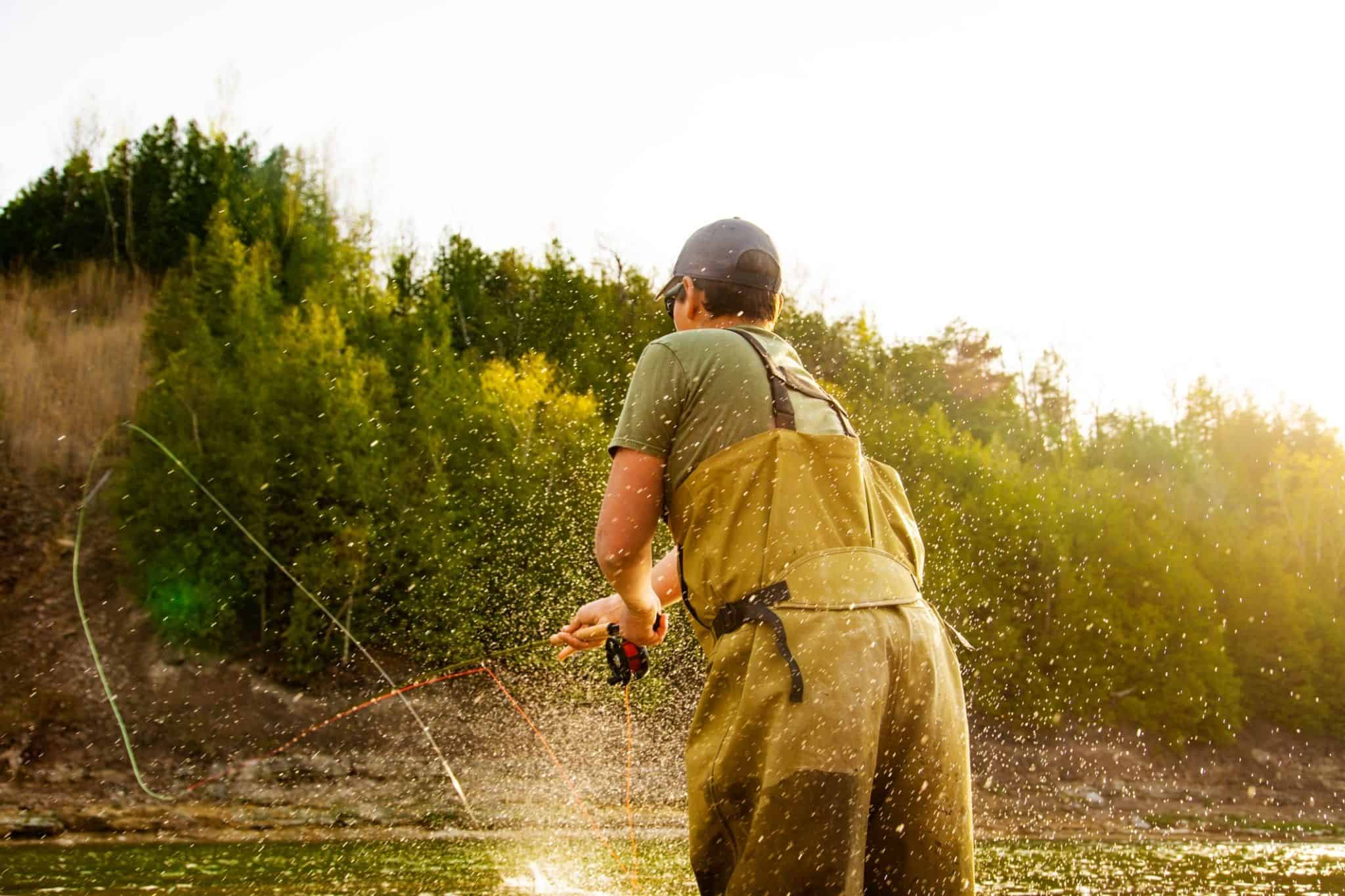 When is Fly Fishing Season?
The best season for fly fishing is from April to October, not just for fly fishing, but for other types of fishing, too. However, another factor you must consider is your location.
Each country and state has a different 'open' season for specific fish species and different seasons for catching them and fishing. For instance, salmon and steelhead would have distinct open and closed seasons depending on the state (like Washington), so it's best to check the local wildlife center and call a local guide for information.
But other fish species like trout would be open all year long, including winter. As long as it's legal to fish and there's no ice on the water, you can go fly fishing anytime.
I'll lay down the different seasons and how people usually perform when it comes to fly fishing:
Spring is a great season because it's slowly becoming warmer, and fish are getting hungry. Just make sure you are aiming for deep water and afternoon hatches in tailwaters and lakes.
Summer is another fun time with the temperatures increasing, so you don't have to worry about frostbite! Plus, most of the fish are out, so take advantage of the time. It's best to go night fishing and rig two rods to prevent re-rigging.
Fall, particularly late summer to early fall, is an excellent season to get your dry fly action. During this time, you should concentrate on terrestrials and fish during the late morning, throwing a streamer once in a while. It's also best to fish in terrestrials, as there are many insects around the area, which fish want to catch for food!
Winter may be freezing, but as long as you're geared up, it's not impossible to go fly fishing at this time! Plus, there are fewer crowds, making it more enjoyable and less competitive. As you fly fish during the winter, I recommend using a lighter leader and tippet and being patient because it takes time for fish to become active during the cold weather.
Wrapping it Up
As long as you have prior knowledge to fly fishing during the varying seasons, you can perform this sport any time throughout the year. Just make sure you confirm with the area's fishing and wildlife center that you can go fly fishing in specific bodies of water, along with any fishing restrictions. The only thing you have to do next is to prepare your gear and head on out to the waters!
Hopefully, this article answered your question on when the fly fishing season is. Keep the tips I mentioned in mind once you head on fly fishing, and continue learning more to improve your skills. Have fun fly fishing!