Hawaii is a popular destination for tropical island life. With fantastic beaches and pristine waters, it gives anglers many opportunities to enjoy whole days of fishing. As long as you have the right fishing strategy, you can bring home a lot of fish, or at least get to talk about the big one you caught and released.
One thing you need to consider as you plan your fishing trip is when to catch fish. So, when's the best time of day to fish in Hawaii? We'll tackle when's the best season to go to Hawaii and what time of the day you can expect a lot of fish.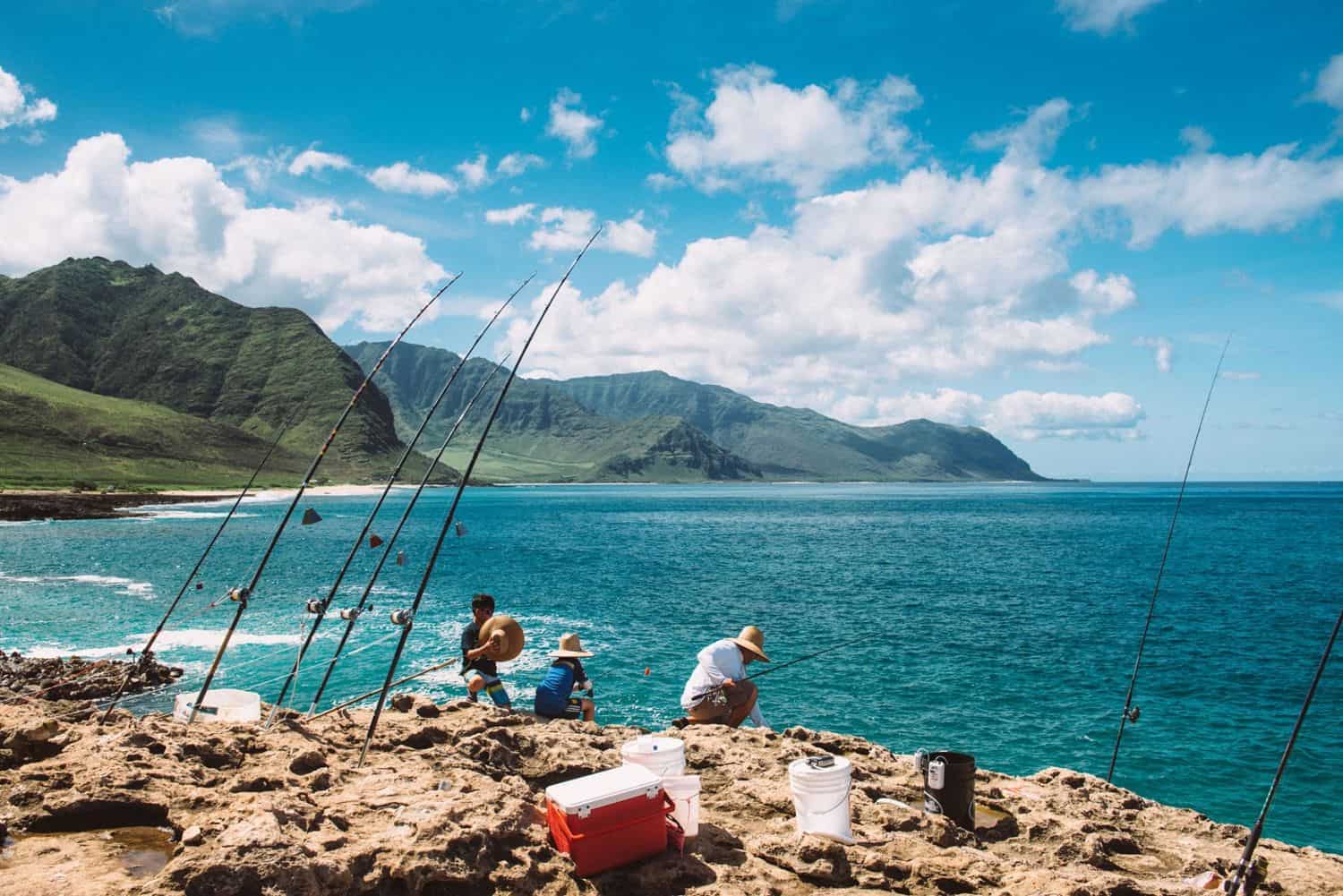 When's the Best Time of Day to Fish in Hawaii?
There aren't set Hawaii fishing seasons. Fish will bite all ye long, and you'll want to fish every day! That said, you'll need to consider the wind, ocean temperature, and currents, as well as the time of day to know when and how much they bite.
Here are what to consider when it comes to fishing in Hawaii:
During the low light, predator fish sneak up on prey while the waters aren't clear yet. You'll want to fish during the times when the waters are overcast, choppy, or murky.
Diurnal fish are awake during the day and will be hungry after they fasted for the night. They'll be out for breakfast early morning. They will also eat before they retire for the night.
Consider the moon phase. When the previous night's moon phase was smaller, more fish bite during daytime fishing. Predators would feed better during brighter moon phases at night, feeling less hungry throughout the day. Prey would also be chased around during brighter moon phases, resting throughout the day.
If you are going nighttime fishing, the larger the moon phase, the more fish activity there will be. Predators are hunting while the prey is running away. The torching visibility is brighter, but fewer water creatures are sleeping.
Tides are also an important consideration. Fish would bite best when tidal currents stir up their food surface. The more difference between low and high tide, the stronger the currents will be.
You'll want to select days closer to the full and new moon, which have the most significant differences between the low and high tide.
Fish bite more after the bottom of low tide when new water is flooding the reef. You can also fish after peak high tide when water rushes out the reef.
Fishing is slower when low tides bottom out and when high tides top out. You can check the times of low and high tide online or ask locals. Fish have fewer placed to feed on during a low rising tide than on high tides.
If you are daylight fishing, you'll want to go for stronger tides nearing a new moon rather than a full moon.
Wrapping It Up
When it comes to determining the times of day to fish in Hawaii, it ultimately depends on the tidal currents and moon phases. Choose the times of day when there are significant tidal movements and in low light conditions, usually during the early morning or late afternoon. Make sure that you follow all Hawaii fishing regulations while you do so!
Hopefully, this article taught you more about the best time of day to fish in Hawaii. Go on and begin your travel plans and have a great time fishing on the beautiful tropical island!