Rod holders are valuable equipment that helps keep our fishing rods in place. If you are interested in getting a rod holder, you can either purchase one from your local fishing store or make one of your own with PVC. But what size PVC for rod holders do you need?
Read on to find out!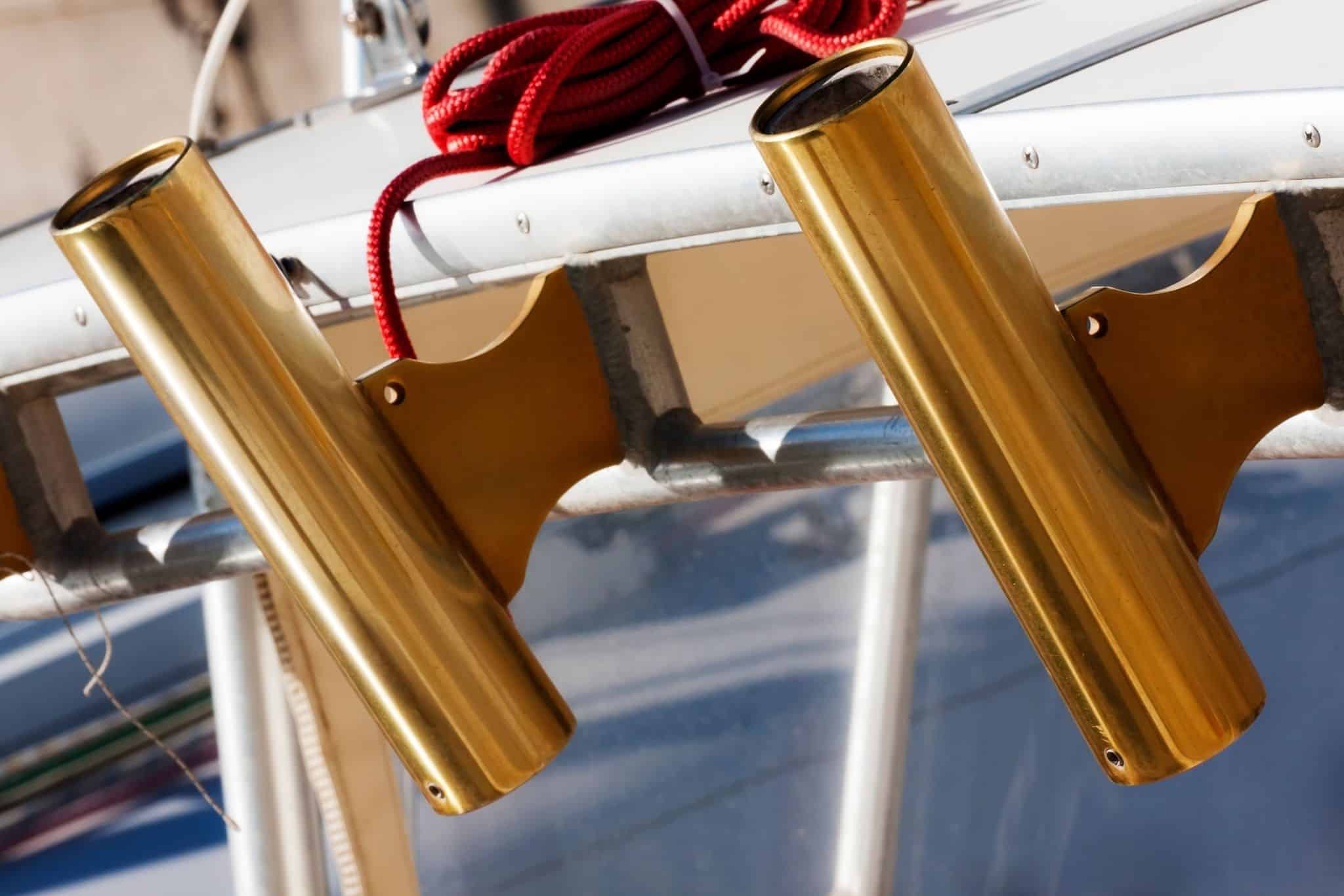 What Size PVC for Rod Holders?
Yes, you can make your own rod holders out of PVC, and it's pretty easy to do! There are many online tutorials to help you out, so you can save money and do your part in reusing old PVC to protect the environment.
However, one thing you need to consider is the PVC pipe. You need something that isn't loose, as this may have your rods fall. It also shouldn't be too small, as you end up not fitting your rods at all.
The size will depend on the type of rod you have, the manufacturer, and its exact measurements.
Some people have commented on using a 40mm pipe, though it may be too wide. Most people would use a 10' piece, 32mm diameter, and schedule 40 PVC (or thinner than a schedule 40), though this depends on the rod butts.
People choose this size as it's one of the smallest that can accommodate most fishing rods, combined with a 32mm coupler at the end of every rod tube, so fishing rods remain facing one direction. But for those fishing beyond the breakers and using boat rods, you'll want something wider and opt for a 40mm schedule 40 PVC.
You can start with a 32mm and use strong tape to make it snug if it still feels too wide. Some anglers use pool noodles, yoga mats, and even clay, creative ways to keep the rod holders snug!
Before you do purchase this PVC size, make sure you measure the length and diameter of your fishing rod as well. This will give you a more accurate result. Just make sure you purchase a PVC pipe with a bit more leeway, which you can make tighter with suitable materials.
Once you have the PVC, you can now create your Makerod holders! You can check out this informative video on how to make rod holders out of PVC here.
Wrapping It Up
When it comes to choosing rod holders or making one yourself, there are many factors to consider. If you plan to make your own out of PVC, then make sure you know your rod size and have it measured efficiently. Then, you can move on to creating the rod holder and look into other DIY projects for your boat and fishing equipment.
I hope that this article informed you on what size of PVC to get for your rod holders. Don't wait any longer, and begin making your own rod holders now!