Fishing can be quite tricky, as you need to invest in the right gear made for the waters you'll be fishing in, the fish you plan to catch, as well as the techniques you follow and personal preference. These are just general factors to consider for even the "simplest" fishing gear, including the best fluorocarbon fishing line.
But how important is the fluorocarbon fishing line and what specifications should you look into to make sure you find something that performs amazingly based on the fish you want to catch?
I know how confusing it gets among the many kinds of fishing lines out there. So read on as I show you my ultimate purchasing guide on the best fluorocarbon fishing line!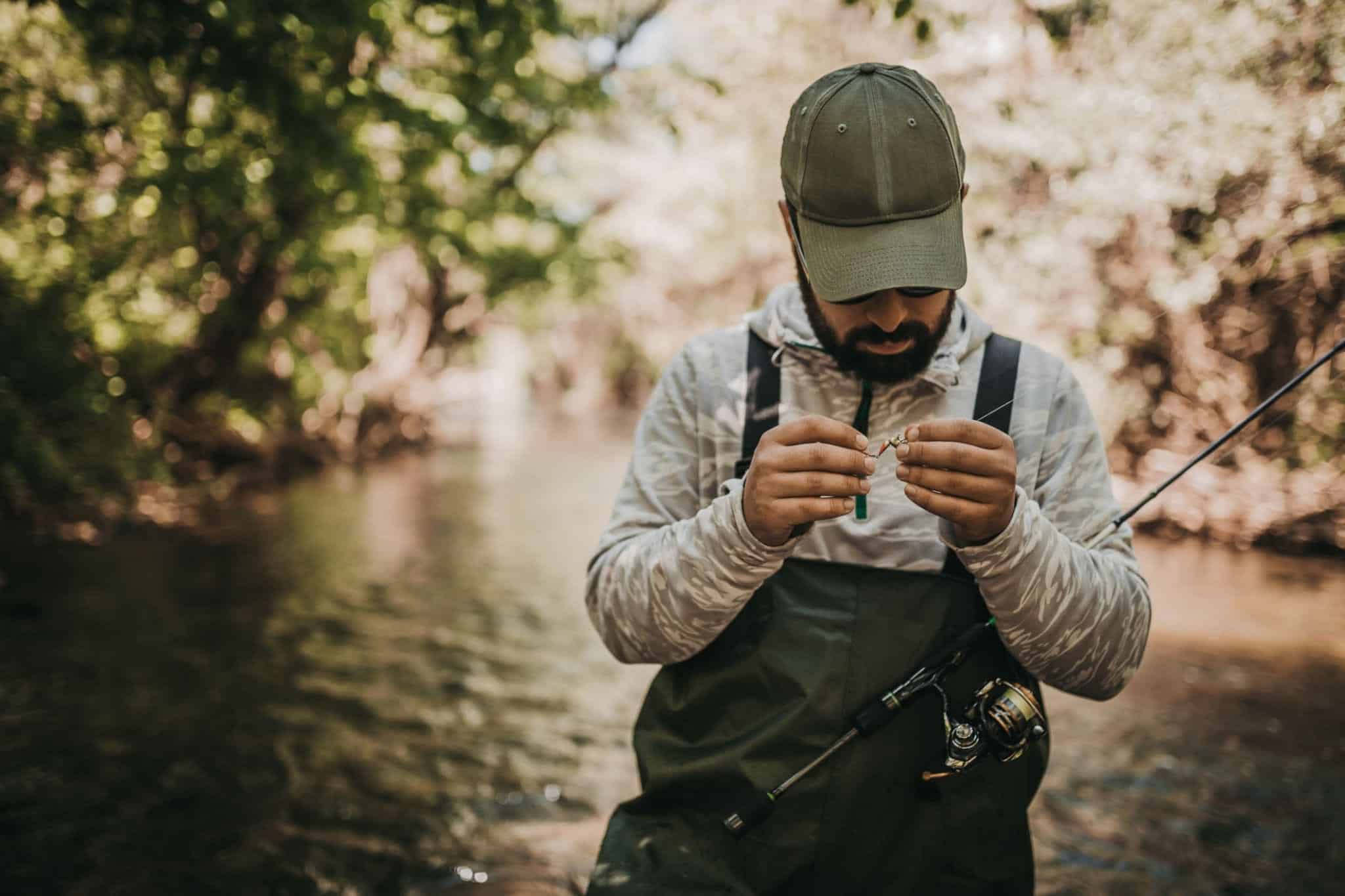 Quick Comparison: Top Fluorocarbon Fishing Line
**Below, you'll find our more detailed reviews, but you can also click the links above to see current prices or read customer reviews on Amazon.
The 10 Best Fluorocarbon Fishing Line Reviews
After much reviews and research, these are the 10 best fluorocarbon fishing line reviews I've compiled and written to help you select the best one made with strong materials. All these have passed the criteria of what makes a high-quality fluorocarbon fishing line.
The Seaguar Red Label Fluorocarbon Fishing Line offers superior quality and everything you need in a fishing line. It features a 20-lb strength and is about 200 yards long, which is enough for long distances and huge, fighting fish.
Furthermore, it has amazing tensile and impact strength, sinking quickly and reaching the bottoms without being noticed by fish. With its clear color, you won't have to worry about its visibility.
However, I do recommend this best as a leader line than the main line. This is because it has higher memory compared to other fishing lines and tends to shatter from kinks. But with its price, you do get your money's worth and still get a quality leader that can last long, provided that you prevent it from curling and kinking with proper use.
Pros
Provides the smooth and farther casts with the thinner diameter
Strong enough with great abrasion resistance to last longer underwater
The fluorocarbon line comes at an affordable price for those on a budget
Cons
It tends to kink and curl from its high memory
There are some complaints of the knot snapping easily
---
If your main focus is something durable and meant to last for many seasons, you will love the Sunline Super FC Sniper Fluorocarbon Fishing Line. This is because it is made and known for its extreme abrasion resistance. It doesn't break or snap easily from your knots or when meeting sharp rocks and objects, making it suitable for intense use for heavy and fighting fish.
Furthermore, it has a uniform line diameter and triple resin coating, making it easier to handle with its softer and supple feel. It doesn't affect its diameter though, as it is thin enough to spool and stays fairly invisible.
I appreciate that it has the 25-lb test strength, so it can withstand heavier weights, as well as the 200-yard length. This makes it suitable for strong fish at a cheaper price.
But with its affordable price, do be wary, as it has a slightly higher memory. You'll have to be careful to prevent it from kinking and curling easily, but other than that, you get great performance.
Pros
Has an affordable price for a strong and abrasion-resistant line
Almost invisible and doesn't break easily from sharp objects
Not too stiff and flexible enough to easily knot
Cons
It doesn't have the best memory, tends to kink and curl
The knots sometimes break if not cared for well
---
As the name suggests, the Berkley Vanish Fluorocarbon Fishing Line will vanish once spooled in and cast to the waters! It is invisible and won't easily be noticed by fish, so there's no worry about its visibility, thanks to its clear line. That's because it's made of 100% fluorocarbon, which will refract light similar to waters.
Besides this, it has excellent features, such as its superior wet strength, maintaining its strength and quality even underwater. So you can expect it to stay abrasion resistant and strong even as it brushes up against rocks and other sharp objects.
Also, Vanish is known for having the most flexible fluorocarbon material, making it easy to use and knot. For its ease of use and invisibility, many anglers will appreciate its features unique to the brand!
Pros
Has a clear color for low visibility and won't easily be seen or noticed by fish
Excellent abrasion resistance, it doesn't easily snag or snap from sharp rocks
It is made best as a leader line with its stealth and flexibility
Cons
Better off as a leader line than a fishing line because of its short length
May experience some tangling if you aren't familiar with how to use lines
---
If you're on a budget, you can trust KastKing FluoroKote Fishing Line to still give you adequate performance and bang for your buck. For its price, you get great value, and its material makes it seem worth more than what you paid for, especially from a known and leading brand like KastKing.
This fishing line is actually a combination of its Copolymer fishing line with 100% fluorocarbon coating, so you get the benefits of copolymer but the invisibility you need from fluorocarbon. That way, you have excellent castability and the performance of fluorocarbon at a much lower price.
Furthermore, it is low stretch yet high strength, having superior abrasion resistance and higher density suitable for various fishing applications and bigger fish. If you want a hybrid fishing line, then this one is most suitable for you.
Pros
Made of both copolymer and fluorocarbon for castability and invisibility
Very versatile and made for most fishing levels and situation
Smaller and stronger fishing line that can last with more reel capacity
Cons
Some complaints of the line sometimes tangling with its slight memory
You need to wet the line before knotting it
---
For versatility and flexibility (both when tying knots and fishing situations), you will like the P-Line Floroclear Clear Fishing Line. It's made and used by both amateur and professional anglers because of its high-quality fluorocarbon material. But take note that this is only fluorocarbon-COATED, making it a hybrid fluorocarbon fishing line.
But just because it is a hybrid line doesn't mean you don't benefit from it. I like that it's made of high-quality components to get your money's worth. So you get the benefits of a line with better castability and knot strength, while still staying invisible with lower memory.
Overall, you will be able to use this line for most fish and water, whether it is for bass up to huge bass stripers! It's simple to cast and straightforward. While it doesn't boast of the highest and most advanced technologies, you can't beat it for its price.
Pros
The line offers great strength and abrasion resistance to fight large fish
Low memory so it doesn't curl or kink as much compared to others
Comes at a very affordable price with great castability and durability
Cons
Only coated with fluorocarbon, not completely fluorocarbon
Some anglers may not appreciate its very thin diameter
---
The RUNCL PowerFluoro Fishing Line is fluorocarbon-coated, another excellent hybrid made with a copolymer core. This combines the best of both materials!
You have the copolymer's excellent castability, flexibility, knot strength, and reduced memory. Plus, with its fluorocarbon coating, it is virtually invisible and abrasion-resistant, with even more knot strength to help with impact strength.
With both copolymer and fluorocarbon, you get ultimate strength, allowing the line to withstand huge and fighting fish, lasting aggressive strikes, and delivering solid hooksets. Furthermore, it is high in density, sinking quicker without having to worry about wet strength, allowing all lures to reach your desired trolling depth as you catch fish.
All in all, I appreciate its low stretch and sensitivity the most, so it has me feel even the slightest bites. If this is what you're focusing on, then I recommend this line.
Pros
Very sensitive, you can feel even the slightest bite
Low stretch and reduced memory, making it easier to knot without kinks
Invisible and strong, it doesn't break from aggressive strikes
Cons
Some complaints of a few knots breaking easily
Sometimes a bit rough on casting and retrieving
---
The Stren Fluorocast Fluorocarbon Fishing Line is made of 100% fluorocarbon, however, it allows you to cast and handle it like nylon! Meaning, you get better castability, a low stretch, and more flexibility for better knots. Furthermore, you even receive better knot and shock strength, so there's no trouble with kinking or knots breaking as you cast or reel the line in.
I also appreciate that it has better density, sinking underwater far quicker than most lines. It is also thinner in diameter, so I can spool in more for further distance.
If you need something that sinks quickly with superior casting, Stren has your back.
Pros
The line offers supreme castability comparable to nylon
Strong and abrasion-resistant, it's difficult to see in the waters
You receive a good amount of line for its affordable price
Cons
You need to crank your knots more so it won't slip
Some complaints of breaking easily from fighting fish
---
The Seaguar Invizx Fluorocarbon Line is made in Japan, ensuring its quality. However, I was a bit appalled by its price!
Once I got to test it out, I saw why it was worth the price, thanks to its invisible features and how strong it is. It's practically invisible, making it invisible to fish with its clearer colors. It is made with pure fluorocarbon, and with excellent features that make the material resistant to UV rays and chemicals, as well as colder conditions.
For those who want ultimate strength for their line to last for many seasons, I recommend Seagur.
Pros
Extremely strong and resistant to harsh weather conditions and chemicals
Non-absorbent and abrasion-resistant can last for many seasons
Low memory and doesn't easily kink
Cons
It comes at a more expensive price compared to other lines
Some trouble with the 10-lb test strengths
---
The Yo-Zuri HD Carbon Fluorocarbon Leader Line is known for its invisibility and versatility. It is made to be one of the most realistic looking lines that won't be seen once in the waters, designed for all anglers thanks to its strong action and performance. Plus, you can choose different colors, including disappearing pink, making it visible to you but not to fish.
However, take note that this is only a 30-yard line, making it a leader line made for leaders or tippets rather than the main line. You do have the choice to invest in a 100-yard line at different test strengths. It's the availability of options that make it worth the investment as well.
There are different sizes, from 8-200 pounds, depending on the length. Furthermore, it works amazingly in most fishing situations, whether you are saltwater or freshwater fishing.
Pros
Offers one of the highest degrees of invisibility, making it less noticeable underwater
Has a unique HD Carbon formula to ensure strength and light refraction
Comes in different lengths and test strength options for versatility
Cons
It may feel a bit stiffer to some anglers
Complaints about receiving white-colored lines when choosing disappearing pink
---
Last but not least, Capt. Jay Fishing Fluorocarbon Leader Fishing Line is another great choice, especially for those who prefer a short length made for using the line as a leader. However, it is still long enough to use for an entire line, though it may not have the desired length for stronger fish that require more distance.
This fluorocarbon line is made with superior quality, being very abrasion resistant with low stretch and memory. You can thank its Japanese construction, which is known to be solid and robust.
Furthermore, it sinks quickly and is fairly invisible, so fish won't be able to see the line when underwater. It also has a smaller diameter with good flexibility, making it easy to knot yet still maintaining the strong knot. I highly recommend this for saltwater fishing, especially with its amazing strength despite its thin appearance.
Pros
You can catch virtually any fish with it thanks to its invisible appearance and strength
Abrasion-resistant and strong, sharp rocks can't break it easily
Can be used as a leader line for huge and fighting fish
Cons
Not the longest length for huge fish, best as a leader line
Some complaints of receiving the wrong load capacity
---
How to Choose the Best Fluorocarbon Fishing Line
You can't get and use all ten of the fluorocarbon fishing lines I mentioned above! Narrowing down your options should be based on your personal preference and various individual factors. Here are the different important specifications and features you should consider before making your final decision and investing in your chosen fishing line:
1. Line Strength
Fluorocarbon material doesn't absorb water, so the line will stay strong. And of course, you'll want and need a line that can resist all weather conditions, such as rains, heat, humidity, and various water temperatures.
With that in mind, check the fishing line's breaking strength, which is typically measured in pounds or kilos. Compare break strengths across brands and consider the diameter, as both should be of good balance if you want proper performance.
Besides this, also make sure that the chosen fluorocarbon line is abrasion resistant and with the proper coating to prove it. It should be able to withstand rocks and sharp objects that it may come across at the bottom of the waters. This affects its overall durability and lifespan.
2. The Diameter
The thicker the diameter, the more strength your fluorocarbon line will have. However, the thicker the line, the less you can place in your fishing reel, and the more visible it is. That's why you need to find the sweet spot in length and diameter.
When you go saltwater fishing in very clear water, you might want to find something thinner and less visible, trading just a little bit of strength. The thinner the diameter, the more sensitive the line as well, so you should consider how much sensitivity you need, which depends on the fish you plan to catch.
3. Density
When fishing around docks, rocks, among other structures, the way your line holds up is an important matter. Because fluorocarbon is tougher, it's ideal in most environments.
Its abrasion resistance is thanks to one factor: The line's density.
However, with more density, the line will sink quicker, making it less ideal for those who want their bait or lure to float. You'll have to consider the line's density as well because of this.
4. Visibility
Obviously, you wouldn't want something that can immediately be seen by fish, or that will just scare them off! There are various line colors to choose from, and the environmental conditions affect your choice.
For clearer waters, get a low-visibility color like blue or gray. For early morning or late night fishing, opt for high-visibility lines to spot the line movement while still being unnoticeable by fish. There are also transparent lines so it will be almost invisible!
5. Flexibility
You should be able to tie knots easily with your fluorocarbon fishing line. While fluorocarbon is known to be stiff, recent technology has made it easier to knot, with better flexibility. Check with the chosen line and brand name, seeing if it is advertised as more flexible, but still with the balance of stiffness (as this is also needed for strength in the waters).
6. Memory
As you pull the fishing line off the spool, will it hang straight off or begin to curl up? When it curls, it remembers the way it was curled around your spool, making it more vulnerable to knots and kinks as you reel it in. These are known as high memory lines.
You'll want a line with low memory, so make sure that your chosen fluorocarbon fishing line offers low memory, opting for lines with positive reviews on this feature.
7. How Much Spool?
While fluorocarbon is pricier than monofilament lines, they are used just as the tippet or leader material by conventional and fly anglers. Usually, you only need to invest in mini spools in different test strengths for most situations.
You can opt to spool your entire fishing reel with fluorocarbon line, or you can get a 25-50 yard spool to use as the tippet or leader, enough to last for a few seasons. But if you want to use the line for the whole reel, then this depends on the fish you're targeting, as the stronger and larger fish call for longer lines.
8. Consider Hybrid Lines
Did you know that there is now something called the hybrid fluorocarbon fishing line? This is a recent technological advancement in the fishing industry, wrapping the suppleness of nylon material in a coating of fluorocarbon. This produces a line that's tough with low-visibility and easy casting, giving you the best of monofilament and fluorocarbon line performance.
9. How Much Is It?
And lastly, consider the overall price of the fluorocarbon line. You do get what you pay for, but you won't have to burn a hole in your pocket getting the priciest line! You can find adequate fluorocarbon lines for as low as $5 or as expensive as over $100.
While I do suggest to invest in higher-priced lines for its quality and construction, the sweet spot is between $10 to $50, if you're on a budget and want something moderately priced.
---
Frequently Asked Questions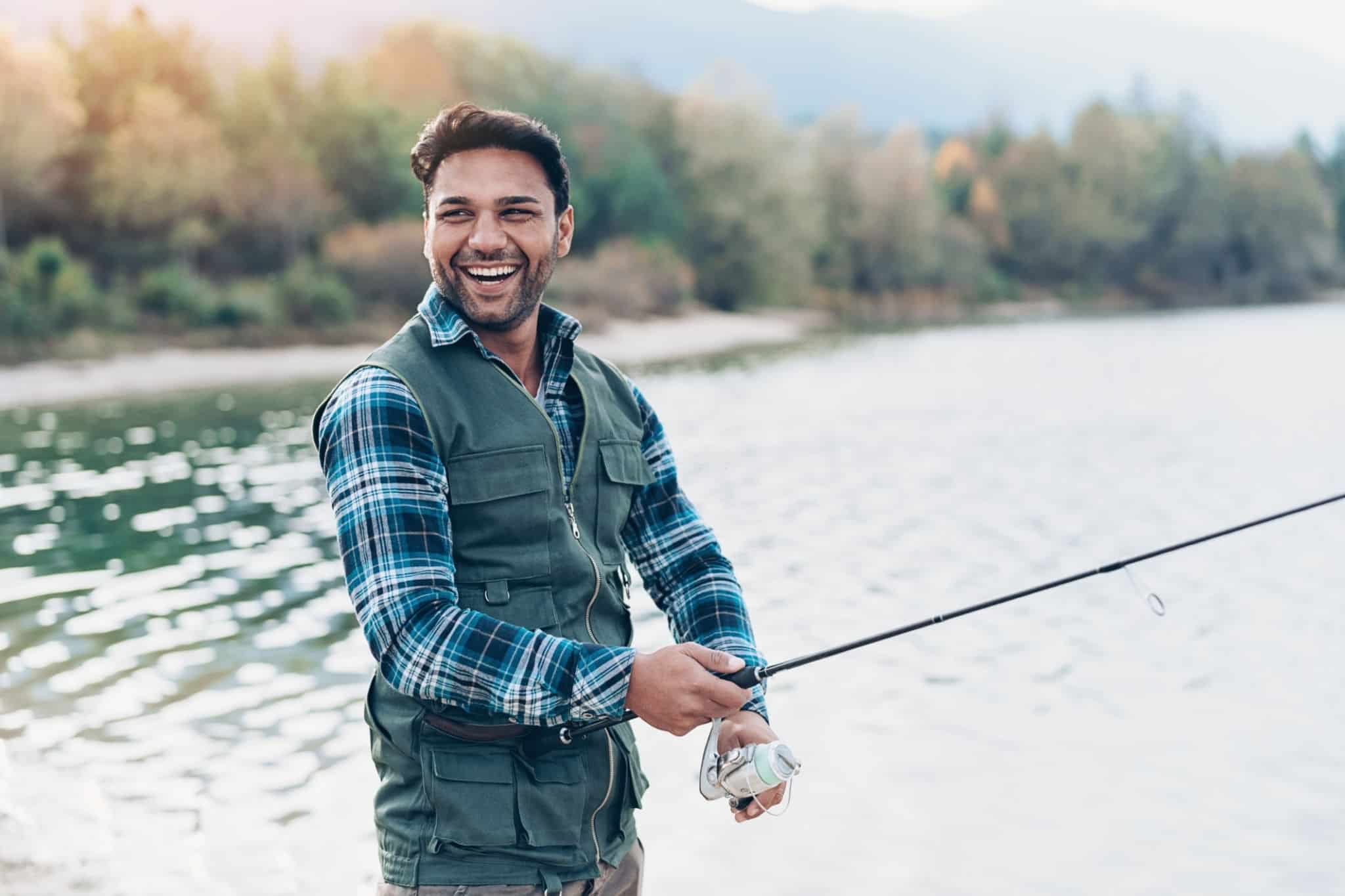 Now that you're familiar with the best fluorocarbon fishing lines and the factors to look into, what else should you learn about this fishing gear? Here are frequently asked questions you can base your queries on:
What is a fluorocarbon fishing line?
Fluorocarbon is a new material, family new, and an alternative to the monofilament line, which is a plastic polymer. You have probably noticed this material booming in the fishing industry, specifically as you catch certain fish like bass. This time, fluorocarbon is made of polyvinylidene fluoride, which holds a lot of benefits I'll be explaining below.
How do these fishing lines differ from other materials?
As mentioned, there are different fishing lines available, based on the material it's made of.
Monofilament is the classic choice, being one of the older and most-used lines. It's usually made of nylon, a single thread or piece of plastic stretched out then set into thin tubes. It's advantageous because it's affordable and easy to use, casting smoothly and with good knot strength.
The copolymer is another classic, an improved version of mono lines. However, it's made of different nylon materials rather than just one material. This has a lower stretch compared to monofilament while still maintaining shock strength and lower memory.
There is also the braided fishing line, made with 4-16 strands, with fewer strands equal to more abrasion resistance, and higher strands are thinner. They are made to last and are the strongest lines, without memory or stretch so it doesn't kink and will provide better precision. However, they stand out and are hard to knot.
As for fluorocarbon, it's made in a similar way that mono is, though with denser material. While a bit pricier, it is practically invisible when underwater and has better abrasion resistance, lasting even longer compared to other fishing lines. It also has a higher shock strength and sensitivity, making it a popular choice today.
Why should I choose fluorocarbon fishing lines?
Fluorocarbon fishing lines are extremely advantageous compared to other lines, though the most expensive. With that said, it still gives you an excellent fishing performance so you can catch different fish in most settings. Because it is a fast-sinking line, it's best used with precise bottom tactics and as a leader when throwing off sight-based fish in clear waters.
Can I line my entire fishing reel with fluorocarbon?
YES, you can use fluorocarbon line on your whole bait caster or spinning reel, provided you choose the smaller pound test. The weight and length is something to consider, which I tackled in the purchasing guide above.
What is the best knot when using a fluorocarbon fishing line?
When it comes to your fishing line, you should know its knot strength. For the fluorocarbon fishing line, go for the Palomar knot or fisherman knot. Don't use the clinch knot, as it doesn't work well with this line and may slip.
What lures should I use with a fluorocarbon fishing line?
When you're fishing for bass, you will want to use fluorocarbon lines matched with specific bass fishing rods, such as wacky rigged worms or tube baits. You can also use swimbaits and other bass jigging types that need sensitivity when feeling the bottom of the water and bites of fish.
Will a fluorocarbon line float when I cast it?
Unfortunately, no. Because fluorocarbon lines are denser compared to other materials, they will sink.
Can I throw topwater lures with a fluorocarbon fishing line?
No, you cannot. As mentioned above, the fluorocarbon fishing line will sink, so you can't use this with fishing lures that float.
Can I use a bait caster with a fluorocarbon fishing line?
Yes, you can use it for bait casters, as fluorocarbon fishing lines come in smaller tense strengths such as 4-10lbs. This is best for bass fishing.
When do I need to change my fluorocarbon fishing line?
The main benefit of a fluorocarbon fishing line is that they can last four times longer compared to mono lines, as long as they are cared for well. However you will still need to replace it at one point, and you will know it's time for replacement once it doesn't perform as it used to, or if you notice any fraying along the line.
Is there a difference between a fluorocarbon leader material and a fishing line?
Fluorocarbon fishing lines are made differently compared to the leader line. Fluorocarbon fishing lines are softer and thinner, made for casting. Fluorocarbon leader lines are thicker, sticker, and are more abrasion resistant compared to the fishing lines. Both serve different purposes, even if they are made of the same material.
Do you want to learn more about the best fluorocarbon fishing line? Check out this helpful video comparing different lines and materials to find out its importance:
Wrapping It Up
With so many different fishing gears available, I know how difficult it can get trying to select the best fluorocarbon fishing line. But with the right tips and reputable reviews, you can further narrow down your choices until you choose your winner. The time and effort spent researching will be worth it in the long run, so you can begin reaching your goals and getting that big catch.
I hope that my purchasing guide on the best fluorocarbon fishing line gave insight and will help you find the perfect one made for you and your fishing techniques. So don't wait any longer and begin using my tips and checking the links of my reviews to see what fishing line will work for your next trip to the waters now. Good luck and happy fishing!