Just when the ice starts to melt, every angler has one thing in mind: Spawning bass!
Even this early in the season, you need to start preparing your gears and checking out those prime spots that are teeming with those prized largemouth and smallmouth bass.
But how do you land a tank and go big on spring fishing?
Here are our early spring bass fishing tips for avid anglers out there who hope to bag an enormous catch!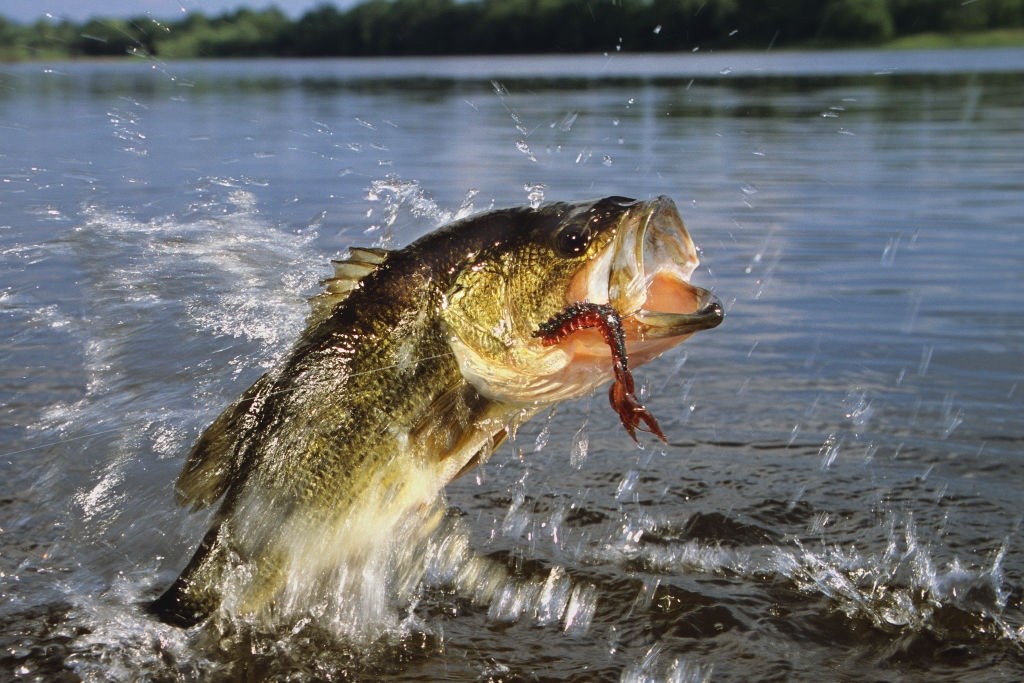 Early Spring Bass Fishing Tips… Revealed!
After being ice-bound for 4 or so months up in the North, you're probably itching to get back in the game and get your angling gears ready for action. Folks in the south are just as eager to catch pre-spawn bass this time of the year.
So how do you get it right and make sure your hopes are not in vain?
These 11 early spring bass fishing tips straight from pro bass anglers never fail to help you win big this season.
1. Bang those boulders.
Pre-spawn bass – smallmouth or largemouth – frequent rocky flats or slopes not too far from their spawning hubs. These areas are about 20 to 30 feet deep underwater, so it's best to get the right gears ready for this depth.
Slowly dive crankbaits just along the bottom to catch that hefty fish. Bang your lures right up against a big chunk of rock then create some kind of a slit as you do so. This action mimics a crawdad as he scurries hastily toward its hideout.
As you hit big boulders, let your bait sit for a moment. In no time, a massive bass will come charging your way, magnetized by your irresistible presentation in plain sight.
2. Know the right temps.
A bass fish doesn't just hang around anywhere. Its lair depends largely on the temperature, so you have to be several steps ahead in determining the optimal temps for pre-spawning. Basically, largemouth bass is ready to hit pre-spawn once the water temperature reaches 48 to 55 degrees Fahrenheit. As it gets higher up to the low 60s, this is officially spawning time for them.
As for smallmouth bass, they prefer it to be a few degrees lower. So you should get the sweet spot and shoot for about 55 degrees. That way, you're golden for pre-spawning bass!
3. Wait for it to get dark.
It may not be too appealing to fish at night in the early spring with the temps still a bit low but this is a good time to catch bass this season. With bass spawning at this time of the year, night fishing offers an excellent opportunity for you to attach spawning bass successfully.
If spotting spawning beds during the day in shallow water is easy-peasy, it's even more of a breeze to see them at night. You can pretty much expect every single cast you put out there in the midst of a bass strike zone.
And here's another advantage of night fishing in early spring – zero mosquitoes! You can barely see those buggers around, as well as the so-called "Toe Biters", which makes night fishing quite pleasurable.
Like we mentioned, expect the nights to be frigid. But it's nothing that a warm pair of pants and jacket can't solve. Dress accordingly and find your spot. We recommend the calm waters where you can get those noisy topwater lures to work their magic. Grab a couple of mice lures, jitterbugs, and the like, and you'll be lugging around a tank full of spawning bass hours before the crack of dawn.
One more thing – timing is essential during night fishing. Be sure to be sitting at your spot after dusk for a higher chance of bringing home a neat catch.
Read more: Best Time of Day to Fish For Bass – Complete Guide From the Experts
4. Get all the right elements in place.
Did you know that the moon is your ally when it comes to early spring bass fishing?
In addition to the water temperature, you need to keep track of the moon phase as a spawning behavior factor. It helps to keep a journal handy where you login details of the moon phase and water temperature.
Invest in a temperature gauge for your boat, which works for tracking and recording the temps. You can use this handy little gadget to monitor and record data about the temps every 5 feet deep. If you can't use a larger electronic for whatever reason, something handy as this one should be perfect.
5. Big lure for a big fish.
They say that if you want to catch a big fish, you need to use a big bait. It's an old saying that does have an ounce of truth but don't let this be the only rule in your head. You can also catch big ones with medium or even small-sized baits pretty much because bass eats whatever it can have its teeth on.
But yes, it doesn't hurt to get that big lure out of the box and see what it can do. In fact, it is likely to come in handy during that glorious pre-spawn season. This bite should work well, and chances are, you can hook in a few huge males… And you better count on the fact that large mama bass should be right around the corner, too!
So don't shy away from mixing things up and play around baits of different sizes to see what works for you.
6. Cover your ground (er, water) with those hard lures.
Sometimes it is worth using hard lures that double up as a location lure. What this means is that you can cover the water at a much faster pace and elicit a strike from your game. This is what a hard lure is for, and they do a better job as a reaction lure than your finesse and slightly more graceful presentation.
7. Shore fishing is the way to go.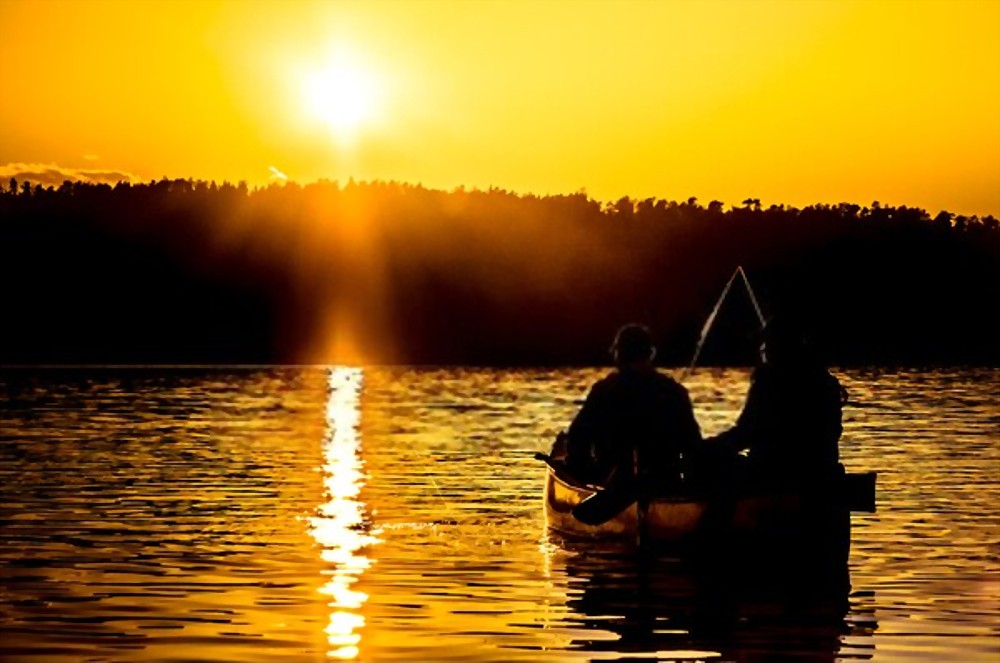 Small lakes hold bass, believe it or not. This is why it is a great idea to use a canoe or even get into shore fishing to catch that bass in a narrower body of water.
With a smaller boat, you can cover more lakes and maybe wear your waders and do some good ol' shore fishing.
Another good thing about a canoe is it is quiet. A kayak is good for this purpose, too. You can easily go for a quieter and more low profile approach for that elusive bass. A large boat makes too much noise, driving your prized game away.
At daytime, it is smart to put on polarized sunglasses that can help you scan the depths of the water. With the right eyewear, you should be able to spot that bass swimming around, allowing you to know where to strike. Get your nightcrawler or soft plastic ready once you spot your game, or even rubber to get him hooked.
8. Check the water features.
A little bit of observation goes a long way when it comes to early spring bass fishing.
Just a simple analysis on the lay of the land surrounding the lake can give you a good idea of where you should fish. The geography tells so much about the likelihood of getting a nice catch.
Check the structure underneath the water. At this time of the year, you want to focus more on those areas that receive more heat and sun. These are places that are conducive to pre-spawn and spawning season.
9. Go for prime locations for staging areas for your spawning bass.
As I have mentioned earlier, hillsides or slopes with boulders or chunk rocks are perfect staging spots. These are places where pre-spawn bass feeds and eventually spawn.
The thing you need to do is to cover cast the area then wade quietly. At this point, you should already cast your slope and find yourself amidst an area teeming with pre-spawn bass.
If you happen to be in Texas, we recommend lakes such as Falcon Lake, Lake Fork, Sam Rayburn, and Lake Amistad for your larger bass. These are prime spots where anglers find bass weighing over 12 pounds.
10. Shallow water is the way to go.
In the early spring, bass is commonly found in shallow water from the mouths of those major creeks and the back ends. You can also get your prized catch at coves, points, and banks close to shallow water.
But during a cold front, fish could be within 10 to 15 feet range while the warmer temps take them to shallow and sometimes 4 – 8 feet deep in the water.
Near a breakline is another decent spot. When you find a bass, slow down and be more thorough as you work the area. You should be able to find schools of bass staging right around these areas from the mouth to the back end of the creek.
But don't expect them to be right where they were the day before when you head back the next day. They are more likely to move to a different spot although some may still be there.
11. Experiment with spinnerbaits.
We suggest that you get your spinnerbait into action. This is the perfect time to throw them in earnest. The best place to give them a go is in shallow waters.
A jig-and-craw also works, but the best way to do it is to cover plenty of water, no matter what type of bait you use. Be sure to stay near breaklines.
Here are additional spring bass fishing tips that can help you snag an awesome catch this season:
Best Lures To Use for Early Spring Bass Fishing
Now let us talk about lures to use.
There are a ton of pre-spawn bass fishing lures you can find but we recommend these ones as they never fail at being the best in the game.
1. Lipless Crankbait
If you are a beginner, a lipless crankbait is a perfect bait to play around with during early spring bass fishing. It is simple to cast out and retrieve. Nothing too complex or crazy about it.
It is excellent to use around the vegetation, and it requires a slow and steady retrieve.
Our favorite color is red but it sure does not hurt to experiment a little. One thing is for sure, though. A lipless crankbait is sure to witness some bass fish strike this season!
2. Jig
If you are the type of angler who wants to be in full control of action, then a jig is for you.
It is a bit tougher to deal with than a lipless crank but it sure is one heck of an effective lure. There are different sizes to choose from but we recommend the ¼, ½ and even the ⅜ ounces. Again, let this not stop you from checking out different sizes that work for you best.
What's cool about a jig is that it mimics a crawfish's slow motion at the bottom, so when you throw it on a submerged tree, for instance, this is where your bass gets curious and wanting to pounce on this fine-looking presentation.
3. Jerkbait
Complex and patient-inducing, the jerk bait requires a bit more work than the two.
It presents a dying shad's appearance, which is common in chilly waters. After casting, you need to twitch the tip of your rod and have this lure head straight underwater. It takes a few seconds for it to sit still, then you need to twitch a bit and pause.
But here's the fun part – it is during those pauses that most of the strikes happen.
4. Senko
And there's the Senko…
We recommend that you try out the 5-inch one, which you can rig up in multiple ways.
But be sure to opt for the weightless because it's the deadliest one, particularly for a short-striking bass. Just cast this guy to that sweet little spot and let the worm fall gently on a partly slack line.
Guard that line like a hawk because it is when it falls that most bites occur. Overall, a Senko never fails for early spring bass fishing.
Conclusion
Bass fishing in the early spring is challenging but it is highly rewarding!
Now that you know these prized techniques and baits to use, you should be well on your way to bringing home a handsome prize worth all the time and energy. Happy bass fishing and let us know how these tips work out for you.