Fishing is invigorating and sometimes a competitive activity. But when you encounter issues such as a problem with your line, that can be a bit of a hassle. This is why learning how to spool a baitcaster with braid is a valuable skill for every angler. So, how exactly does this work? And what are the benefits of knowing how to do it?
Let's dive into this technique to learn more and elevate your angling skills and productivity.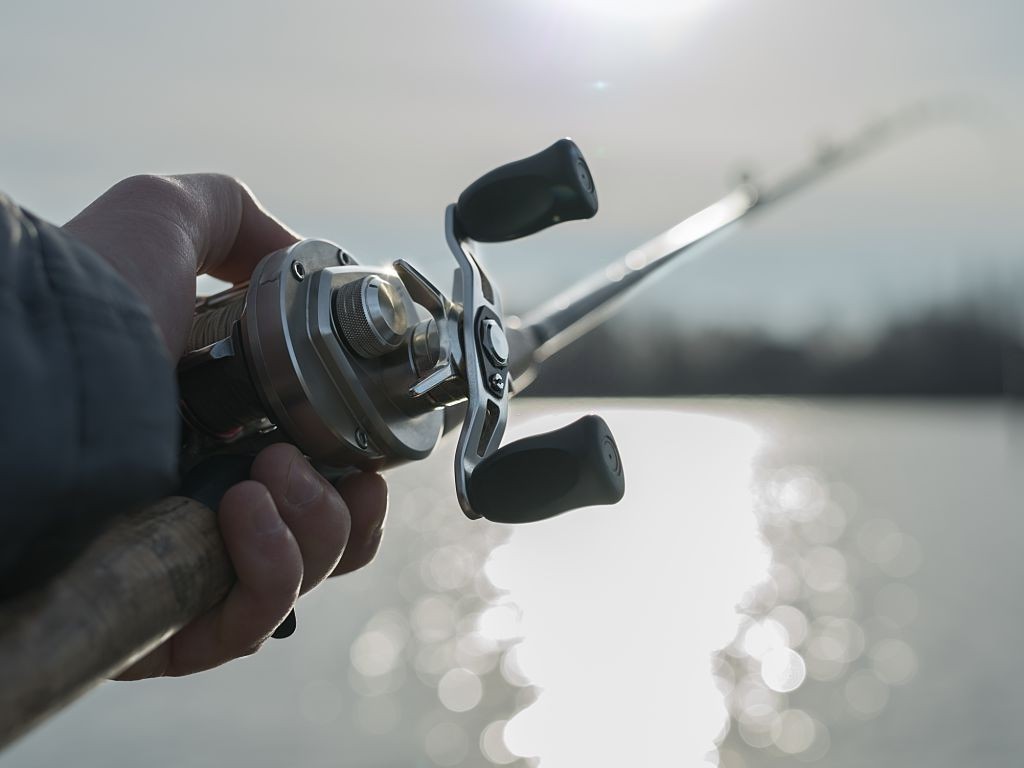 Spooling a Baitcaster with Braid – What's In It For You
There are moments when your fishing can be an action-packed activity.
This is why many people are drawn into it. You can never expect the same things to happen over and over. Every experience is different, which makes it a whole lot of fun and exciting.
But at the same time, it is inevitable to run into some issues at certain points.
For instance, line troubles may occur – and yes, even for pro anglers.
An example of a line issue is when a backlash happens. What this means is that there is a twisting issue with your line. Things may end up in a twist, which can put a damper on the whole experience.
But don't worry – it is definitely not something you would have to deal with for so many times and for a repeated amount of time.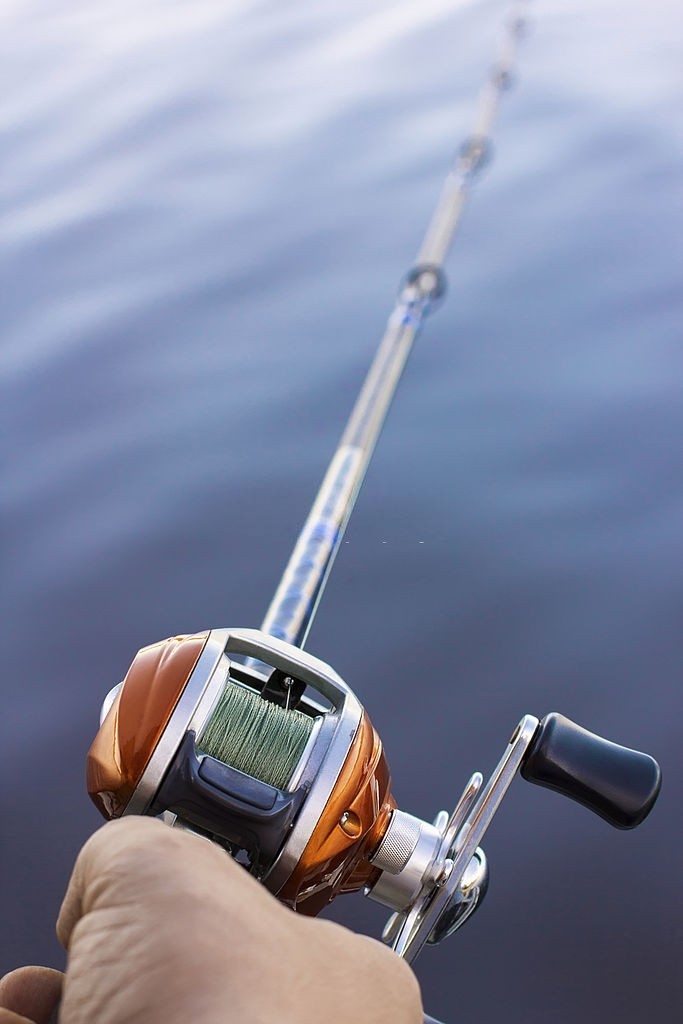 Why?
Well, this is what spooling a baitcaster with braid is all about – and it can help you out.
By being more proactive, you can prevent such issues from happening. This also brings your angling experience into a whole different ball game.
This is why we recommend all aspiring and beginning anglers to put in the time and work to really learn important skills before heading out into the water. Spooling a braid is actually one of these things worth learning about.
By using a braid, you can easily detect a bite.
This is highly important since you will know right away if there's something caught on your hook. Moreover, spooling a braid on a baitcaster eliminates memories in your fishing line.
And the best part of all – this usually comes with a skinny diameter. As a result, it will last longer with its enhanced breaking strength. Pretty amazing, isn't it?
With all these things in mind, let us get on with it and check out the steps and pointers on how to spool a baitcaster with braid.
Spooling a Braid on a Baitcaster – How It Is Done
Now, you must be wondering:
How do you spool a baitcaster with braid?
It sounds like something for the pros and experienced but it is really not that complex.
Basically, a braided band is a small rubber or plastic ring. You keep it on the spool to prevent your braid from slipping up as you try to catch your fish.
But not every angler gets how it is done right away. In fact, they make the mistake of simply tying it up and doing it the wrong way. And then it backfires on them.
There are also some amateurs who tie their fishing line straight to the spool – just like what they do with a monoline. But then, it is not how it should be done at all.
The result? The braids slide off as they cast.
Key Pointers on How to Spool a Baitcaster with a Braid
There are a number of steps and techniques to do it correctly.
But if your number one goal is to get your braid right on the baitcaster, you need to keep these important things in mind.
First, get your equipment ready. You cannot gain success in spooling a baitcaster with braid unless you have the right tools.
These are the things you will need:
And one more thing – you need to have someone to assist you. A fellow angler can help with this step, or you can also have a line spooler on hand if you are heading out alone.
Getting Ready to Start Spooling
Once you have everything you need, you should be ready to get started.
But first, a few more reminders to think about:
When it comes to the right length of a monofilament backing, 10 to 15 yards should suffice.
Consider the FG knot or Albright when creating a secure knot. This is important when connecting your braid with your mono.
Fill the spool with the most tension you can get.
As we have mentioned earlier, a braid fishing line is one of the finest lines professional anglers prefer.
This line is relatively stretch-free. It also offers a superior striking power based on a desirable diameter.
Since it is so slick, you will love how it can help you increase your chances of a good catch.
But here is the downside – there are drag issues that may come along the way. A backlash may also occur, which is why you should get yourself a monofilament backing before spooling the reel.
With these things in mind, let us go on with the steps:
Feed your mono line within the so-called "worm guide." Tie the spool to the backing. You will have to coil twice to achieve a clean and secure layer right around the pool. What the mono line does is to generate a certain amount of friction of your braided line.
To combine the monofilament line with the braided one, simply create a double-uni type of a knot to connect the mono with the braids.
After joining the lines, spool in your braided line right onto the reel. You will have to leave at least a 1/8 -inch space before the spool's lip.
Want to know more about the different techniques on how to add in braids to the spool? Like we mentioned earlier, there are a few styles you can try. These are the following:
1. Use adhesive tapes.
This technique is quite straightforward.
You can rely on the tape to make sure the braids are not slipping off. Good kinds of tapes include a finger fishing tape, masking tape, or electrical tape.
But one thing you need to know – no matter what tape you prefer to use, it should be on a clean and debris-free platform. It should also not be able to hold moisture once it gets wet.
When there is moisture, there is corrosion. So, this is why you need to prevent water from getting in.
We recommend a masking or finger tape as your best options. What we like about these tapes is how they stay dry longer. They are also porous tapes that do not retain or hold water.
Once you have wrapped these tapes around, they remain sticky. As a result, the braid stays securely and steadily on your tape. This is exactly what you want to achieve. Lastly, the knot can easily cinch to further secure the braid.
2. Create a straight knot.
Another style you can consider is making a straight and taut knot to your clean and moisture-free arbor.
You can tie any way you prefer, as long as it is secure. Simply wrap your braided line around the arbor twice or thrice. Afterward, you can tie the line down on the wraps.
Good choices for knots include the San Diego jam, reverse cinch knot, or the uni-knot. These are all good knots that should be able to work well for your purpose.
Additionally, you need to prevent grease, oil, or moisture on the arbor. These substances can make it slick and prevent the knots from staying taut.
If you think these lubricating substances are on the arbor, you can clean them up. Rags and alcohol should be able to do the work just fine. Wipe the area down with moist rag and dry it up.
And another thing about the cinch knot – do not assume that it is super tight just because it is supposed to be a good type of knot. You need to put pressure with the help of your fingers. This technique will make the knot tighter and more secure.
10 Things to Achieve Excellent Results When Spooling a Baitcaster with Braid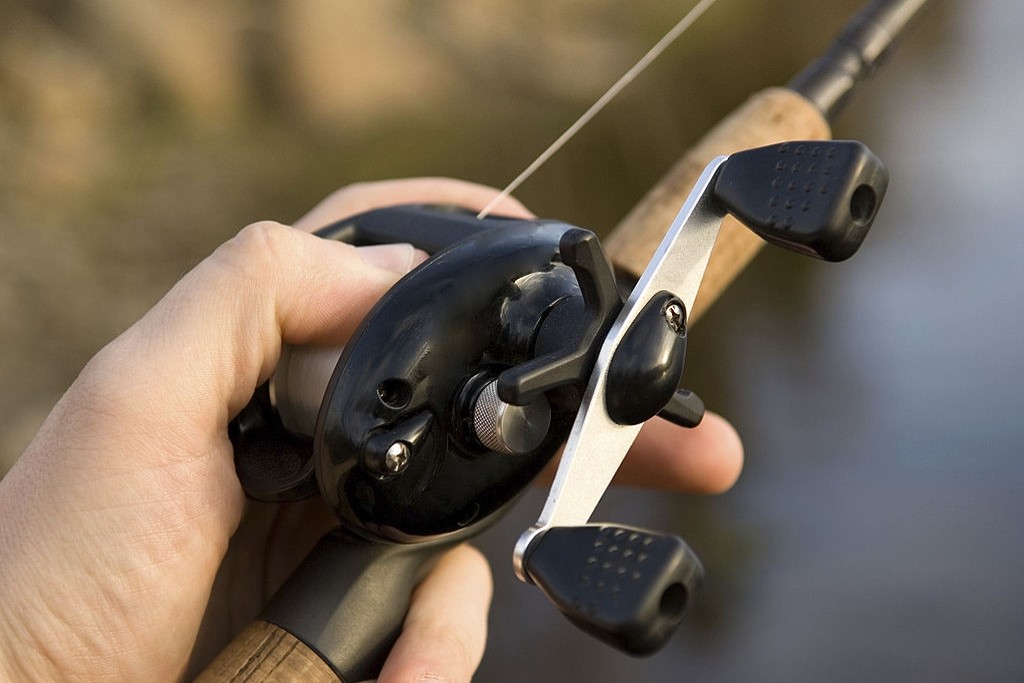 After learning more about these two styles and hacks on spooling, let us go ahead with a few more pointers. Here are key things to take note of to make sure you get the finest results you need in this technique:
1. Clean the arbor very well prior to securing the line.
2. Choose the right tape to use. Then, do at least two passes right across the spool. This allows the tape to stick well.
3. Create a cinch knot. Be sure to apply a good amount of pressure with your fingers. Push down the knot and secure the arbor.
4. Wrap around the mono onto the spool at least two times. Do this before you tie the knot to achieve greater traction.
5. As you connect through the knots created, be sure to use fewer wraps on your mono and add in more on your braids. For instance, you can put in about 4 wraps on your mono and 6 on your braid. The reason for this is that the braid has a smaller diameter. Thus, you will need to cinch your knot tautly and trim off the labels.
6. Spool your clean arbor with a few straight braids. Afterward, you should wrap your line right around the arbor. Just make it a point to tighten the knot cinch across.
7. If you have a line spooler, you need to maintain a reasonable tightness to the line.
8. In case you have someone else helping you wind the line (no line spooler or winder), applying pressure on a towel wrapped around the leg helps to tighten the spool line.
9. Consider using knot pullers when connecting the mono and braids.
10. Maintain caution each time you fish with braids. You have to apply the right level of pressure on the line. Braids are quite abrasive by nature, which means you may end up hurting your hands along the way.
Additionally, you have to keep in mind a few important things when it comes to spooling a bait caster with braid.
When you layer additional mono, you will need only fewer braids. Keep in mind that monos are usually cheaper while braids are steeper in price. This is why you will be able to save money using this technique. But at the same time, this depends on where you are fishing.
Also, you need to know that tapes often leave a residue on your reel, making it sticky. This is why some anglers do not like to use tapes. But if you can avoid this issue, it is a viable option to consider.
Conclusion
If you are fond of fishing whether as a sport or as a recreation, you can achieve numerous benefits to your body and mind. After all, fishing allows you to go out there in nature and practice skills that will help you improve certain aspects about yourself.
In the same way, there are some things you need to implement to make sure you are getting the most out of this activity. This is why learning how to spool a baitcaster with braid is a valuable thing to master.
By learning how to do this, you can prevent missed opportunities in the water. You can also increase your productivity, which brings more fun towards fishing.
We hope that after reading this post, we were able to help you learn the basics and insider tips on how to perform this task. Have a great angling experience, and until next time!