When you're gearing up for your fly fishing trip, you'll need to prepare the best fly fishing lines. These small pieces of equipment are crucial to getting all your catches successfully. Whether beginner or advanced fly angler, you need to make wise purchasing choices!
However, we all know how difficult it is selecting the right type of fly fishing lines, especially if you're new to the activity. That's why this list was created, to compile not only the best fly fishing lines but a guide on purchasing one. So read on to learn about what the top fishing lines are and what to know about them.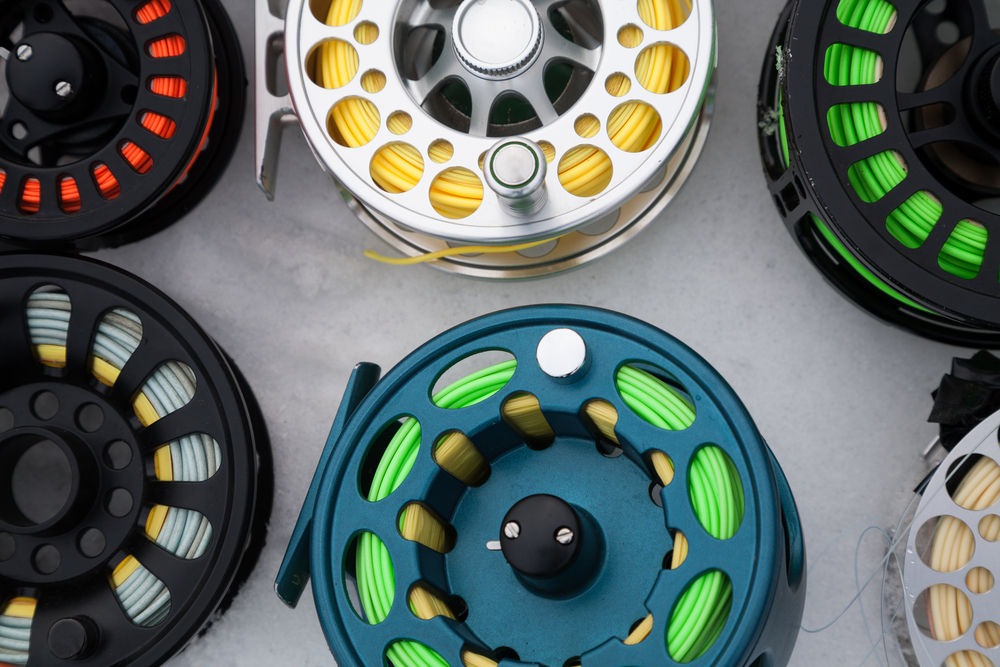 Quick Comparison: Top Fly Fishing Lines
**Below, you'll find our more detailed reviews, but you can also click the links above to see current prices or read customer reviews on Amazon.
The Seven Best Fly Fishing Lines
Of all the different fly fishing lines tried and tested, these are the seven best ones to look into:
The Piscifun Braided Fly Line is the ultimate beginner's choice because of its lighter color and strength. It's abrasion-resistant and doesn't stretch out, but has a good length to make a long-distance cast. While thin to make it less noticeable and lighter, it can still make blind splice loops to easily place your flies in.
The fly fishing line makes fishing easier for beginners, especially with how hassle-free it is to knot. You're able to set up your reel from scratch without confusion, and while a bit more susceptible to fraying, it's easy to solve by cutting with scissors and wetting a bit.
Overall, an excellent choice for beginner fly anglers.
The Sougayilang Fly Line is another one of the best choices for beginners for its lighter colors and versatility. It's a weight-forward fly line that is known for its accuracy and strength. This is because it's made with a high-tech coating, which makes the line float even better and still stays durable.
When you make a cast, it doesn't splash a lot and the colors make it noticeable to ensure that beginners can notice it to monitor how they cast. Take note that because it's weight-forward, it's made best for close to medium distances, though you can go longer with practice!
For its price, you get a great fly line you'll enjoy long with proper care.
For those who need something longer-lasting and at a more cost-effective price, you'll like the SF Braided Fly Fishing Line. This is a backing line made if quality Dacron, making it UV and rot-resistant. It's also slim enough for you to place a lot of the line on the reel without the worry about overfilling it.
For its construction, it doesn't fray and is easy to use and knot, whether you're a beginner or expert fly angler. It's simple and of course, won't do miracles for your skills without practice, but it does the job well done for many fly fishing adventures to come.
The M MAXIMUMCATCH is a popular fishing company with excellent reviews on its fishing products. Their fly fishing line is no exception, coming at such an affordable price for its make and unique design. It's made with a PVC coating for extra durability and floatation features, great for beginners still practicing how to cast.
The line also has the long head design to control and manage it properly, transferring energy well to your leader to lure fish to you. Just take note that there is NO line spool included, so you'll need a tool to spool it yourself to prevent tangling and damage. Either way, you'll enjoy its performance AND affordability for those on a budget!
The KastKing Exergy Fly Fishing Line has a specialized design that makes it a good choice for beginners. As a weight-forward and floating line, you can take your cast easier and have a long-running line with a unique belly design. They float high on waters and have you control the lines well, whether you're taking your cast or adjusting afterward.
It's built with double-welded micro-loops, making it easier to knot, as well as attach your leaders and backing quickly. Its lines are also laser-printed at the end to know where to load your spool or reel, so you know you're using the correct line weight. For its ease of use and functional construction, it's worth the investment.
The Croch Fly Fishing Line is versatile with its low-stretch design, a weight-forward line made for any type of trout fishing for beginners. They are quite stiff, but with its stiffness comes strength AND the balance of elasticity, which is what many appreciate about the line.
What makes it special is its surface skin material, which offers construction to go farther distances with lower friction. Besides that, the coating can also stay durable regardless of the heat or hard weather. The line itself is pretty great, though you need to be wary with the spool, as it IS quite flimsy.
Besides its spool, expect a strong line to last long with a good balance of stiff and flexible for your casts.
The Scientific Anglers Air Cel Floating Lines come at a higher price but you're getting one of the best for beginner and advanced fly anglers. These are floating lines known to float extremely well on the water's surface while lasting regardless of the weather condition.
The line is designed with a raised bump, indicating where you can begin the cast for better success. It also has a mid-length head and a multifilament core made for tough weather but mostly for any type of fishing situation. As for its strength, it can last for a lot of even the most intense fishing trips as long as you care for it properly!
For more advanced fly fishers, you'll see the worth with Scientific Anglers.
How to Choose the Best Fly Fishing Lines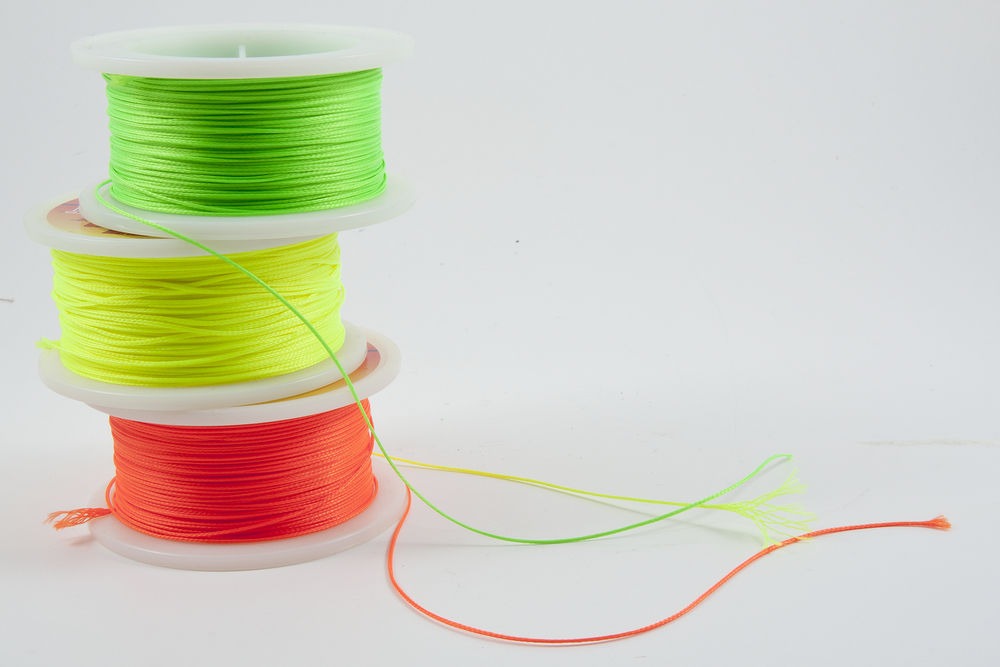 There are so many more fly fishing lines, making it difficult to see which one's for you in the list! To help narrow down your choices, here are the most important factors to consider when getting a fly fishing line:
1. Line Weight
The fly line weight ranges from 1 to 15, ranging from lightest to heaviest. The lighter lines are best for casting lighter flies and more delicate presentations. Heavier lines are made for larger, heavier, and wind-resistant flies.
When selecting line weight, you also need to consider the reel and rod, as it needs to match. If not, it can affect your casting. So, a 4-weight reel needs a 4-weight rod, needing a 4-weight line.
Besides this, you also need to look into the type of fish you plan on catching. For lighter fish like panfish or trout, you only need 1-7 line weight. For bass, 7-9 works fine, while larger saltwater and freshwater fish require weights between 8-15.
2. Line Taper
When you want to cast better, you need a tapered fly line. These tapers would vary depending on the weight, thickness, and diameter over the line's length. There are five different taper types, which are:
Weight-Forward tapers are the most popular and beginner's choice. The first 30 feet are heavier while the rest is thinner, making it better for long casts and windy areas.
Bass Bug or Saltwater tapers are similar to the Weight-Forward, but the front section isn't as long, best for heavier flies
Double tapers are for seasoned fly anglers, working well for more delicate presentations. They are also more economical, though they aren't as wind-resistant.
Shooting tapers can cast farther compared to other lines, designed for fast-running waters and strong wind conditions
Level tapers are uniform in diameter and are the most economical, though better made for veteran fly anglers
3. Density
The way your line behaves when cast depends on its density, affecting the buoyancy. There are four different choices:
Floating lines float on the water, better for beginners for casting and handling. They are also made for dry flies, though are also effective with wet flies
Intermediate lines are denser, sinking slowly when presenting a fly. They're made best for weedy and shallow lakes or choppy waters
Sinking lines sink quicker, made for fast-flowing waters and deeper lakes. They're also great for wet flies, streamers, and nymphs
Floating/Sinking lines combine both floating and sinking characteristics, with the front portion sinking while the rest of the line floats on water. This has you maintain control while getting your flies down
4. Color
The color is also another crucial factor to consider. If you're a beginner, then it's suggested to get highly visible colors like orange, yellow, lime green, and lighter shades of tan. This allows you to see where your line is on the water, correcting casting mistakes.
If you're using a sinking line, it should be less noticeable to the fish, as they should only see the fly. Get something that's either black, dark green, olive, or brown. This makes it unseen to a fish's eyes, with them focusing more on the fly when sunken down.
5. Backing
Fly lines request a thinner and highly visible line that's tied between your reel spool and the line's back end. They usually come between 20-30-pound tests, with 20-pounds recommended for liens that with weights less than 8, while 30-pounds are made for heavier line weights.
With good backing, it can add length to your fly line. It also has you land bigger fish which run with the line, so get 100 yards of backing, or for running or saltwater fish, get 200 yards. It also keeps the reel spool full, making it easier to retrieve and minimize line recoil.
6. Leaders
When you want to create more delicate presentations or use special lures to imitate a bug landing on water, you need a special and tapered length of lines that connect your fly line and the fly itself.
Your fly will be tied to the line's thinnest part, which is the tippet, to ensure no splashes that scare fish away. There are different leaders to adapt to your fly size and the water's changing condition. Fortunately, they have a system to match the tippet size with your flyweight.
Tippets have an X-rating, ranging between 0x to 8x, which is thickest and strongest to thinnest and weakest, respectively. To give you an example, 4X and 5X are used for trout, while the 3X to 6X is for similar fish sizes.
For sinking or sink-tip lines, you can get a leader shorter than six feet. Small streams only require about 7.5-foot leaders, while trout, nymphs, and wet and dry flies are good for 9-foot leaders. Slower waters with more delicacy require leaders longer than 12 feet.
| Leader size | Recommended fly sizes |
| --- | --- |
| 0X | fly sizes 2 – 1/0 |
| 1X | fly sizes 4 – 8 |
| 2X | fly sizes 6 – 10 |
| 3X | fly sizes 10 – 14 |
| 4X | fly sizes 12 – 16 |
| 5X | fly sizes 14 – 18 |
| 6X | fly sizes 16 – 22 |
| 7X | fly sizes 18 – 24 |
| 8X | fly sizes 22 – 28 |
Are you still a bit confused as to what to get? Check out this informative video on how to select the best fly fishing line for more visuals:
Fly Fishing Lines: Frequently Asked Questions
Now that you're familiar with what to know about the best fly fishing lines, what else is there to learn? Here are frequently asked questions and extra tips to take advantage of your fly fishing lines:
Q: How do I clean my fly fishing lines?
A: It's crucial to clean your fly line because clean lines last longer and cast further. Plus, with all the debris and dirt it meets, NOT cleaning it can damage the line in the long run! It's best to clean it every two to five outings, depending on the water conditions.
Fortunately, it's easy cleaning a fly fishing line, as you just need gentle liquid hand soap, warm water to submerge the entire line, and a soft cotton cloth.
Remove the fly line from its reels, using scissors or knives. Draw the line from your reel and place the line at the end of your bucket, already mixed with soap. Allow it to soak for half an hour before cleaning it with your cloth.
Rinse thoroughly and dry it with the soft cloth carefully to prevent damage. Afterward, re-spool the line back to the fly reel the way you first attached it before removal.
Q: How do I care and maintain my fishing lines?
A: Besides cleaning your fly line, you also have to learn how to care and use it properly. Here are tips on fly fishing line maintenance:
– Do NOT spray insect repellent on your fishing line, or spray it around your hands while handling your line. It can end up melting from the chemicals.
– Some people tend to stand on their boat, thus standing on some of their equipment, including the line. Remember that the weight, dirt, and sand on the soles of your feet can end up damaging the line in the long run.
– Make sure that you avoid the line from twisting, unrolling and stretching the line out.
Q: Why are fly fishing lines so important?
A: Fly lines are crucial to a fly angler as opposed to a traditional fisherman who depends on his lure's weight for bending and energy. Fly lines have lighter lures and flies, thus requiring a heavier line to gain more control and lessen the chance of breakage while reeling in.
When you have a good line, it gives you the best way to make a good cast. This allows them to bend their rods during the cast for energy release, propelling their line and flies to the target. Besides this, it also presents your flies to any fish swimming around the waters.
Q: Do I need quality fly fishing lines as a beginner?
A: YES, fly fishing lines are just as important to beginners as it is for advanced fly anglers. Without a good fly line, you won't be able to catch even the smallest or tamest of fish! The only difference is the type of fly line you choose based on your skill level.
If you're a new angler, then it's best to get line weights between 4 to 6 for lighter and smaller fish. After all, you won't be focusing on getting the big ones in strong moving waters just yet! You can move up to heavier ones once you're comfortable with catching bigger ones.
Wrapping It Up
You'll be surprised that something as small as fly fishing lines hold such huge significance as a fly angler. With the right one, it heightens the chances of getting your big catch, gaining control and strength as you reel it in. Just make sure that you also equip yourself with the quality rods and reels as well!
Hopefully, this article on the best fly fishing lines gave you an idea of what to invest in. So don't wait any longer and look into getting any of these fly fishing lines now!
If you have any questions or want to share your tips and experiences with fly fishing lines, then comment below. All your thoughts are much appreciated!